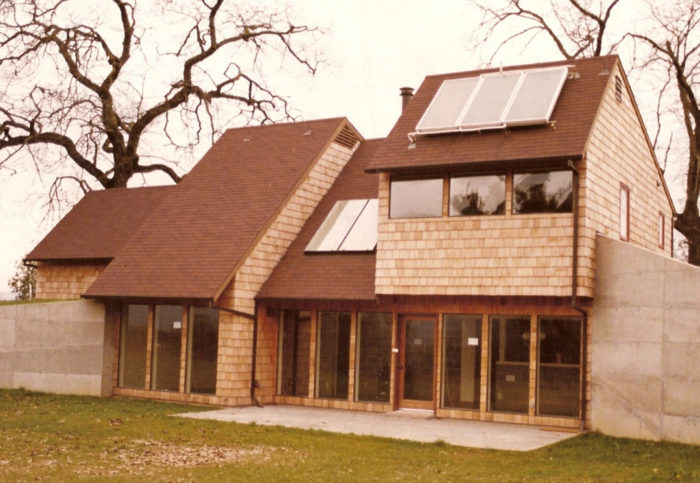 Homeowners can now receive a federal tax credit for 30% of the cost of new energy-efficient windows. The credit was authorized by the American Recovery and Reinvestment Act (ARRA) signed by President Obama in February.
There's just one problem with the new tax credit: the specifications for eligible windows were crafted by politicians, not window experts. The ARRA stipulates that eligible windows must have a maximum U-factor of 0.30 and a maximum solar heat-gain coefficient (SHGC) of 0.30 — requirements that have been dubbed "the 30-30 provision."
Only low-solar-gain windows are eligible
There's nothing wrong with the U-factor specification — except, perhaps, that it isn't particularly stringent. The problematic provision is the SHGC spec.
By setting a maximum SHGC of 0.30, the ARRA actually excludes the best windows for cold climates. Cold-climate homes need windows with a SHGC in the range of 0.39 to 0.65; so if they comply with the tax-credit provisions, they'll end up with windows that contribute to higher-than-necessary energy bills.
South-facing windows need a high SHGC
In Florida, solar heat gain from windows increases a home's air conditioning load, so low-solar-gain windows are usually the best choice. Even in hot climates, however, high-solar-gain windows usually save energy during the winter.
Although some high-solar-gain windows — especially those facing east or west — can cause summer overheating, south-facing windows rarely cause overheating problems, especially if the windows are protected by a well designed roof overhang.
Since the average American family spends far more on space heating than on air conditioning, installing high-solar-gain windows on south walls makes sense for much of the country. Yet most U.S. window manufacturers have all but abandoned the market for high-solar-gain windows.
Low-solar-gain glazing is now the norm
During the 1980s, glazing manufacturers perfected spectrally selective coatings that made it possible to produce low-solar-gain insulated glazing.…
Weekly Newsletter
Get building science and energy efficiency advice, plus special offers, in your inbox.
This article is only available to GBA Prime Members
Sign up for a free trial and get instant access to this article as well as GBA's complete library of premium articles and construction details.
Start Free Trial
Already a member? Log in