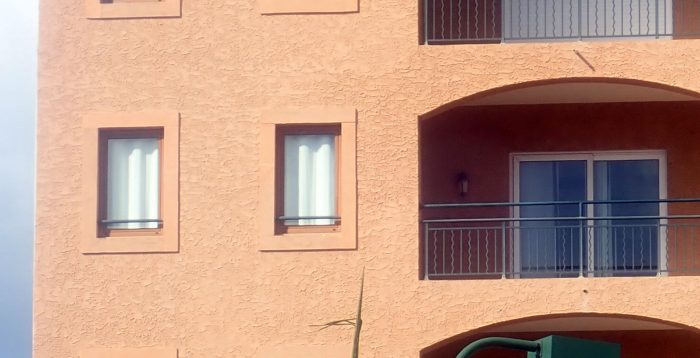 One of the most common errors made by designers of hot-climate homes is to include too many unshaded windows. Here's a fun game for residents of Texas or Florida: drive around a residential neighborhood on a sunny day and look for windows exposed to sunlight. There are lots of them, right? The next thing you'll notice is that almost every one of these windows is made opaque by interior curtains or blinds, so the residents can't see through them. You'll see some homes with six or more windows exposed to the sun—every one of which is blocked by blinds or curtains.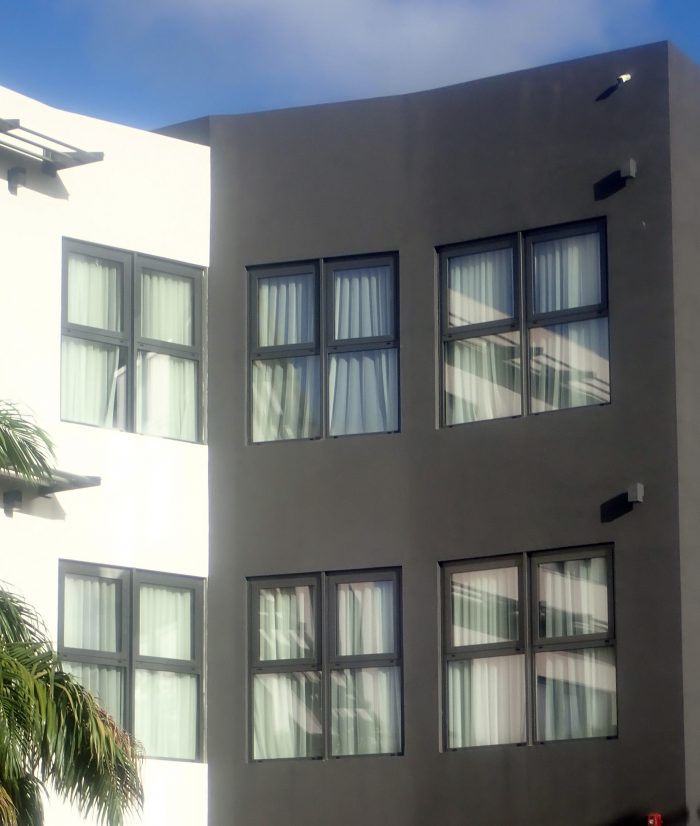 There are two main reasons for all these blinds: glare and excessive heat gain.
I live in Vermont, where window blinds are far less common than they are in Texas. Unless they have nearby neighbors who like to snoop, Vermonters don't have much need for blinds. If the sun wants to shine through our windows, that's fine with us. We almost always appreciate the heat.
Windows should be transparent
A well-designed window provides a view of the outdoors and allows natural light into our homes. But if a window is completely sealed off by window blinds for most of the year, it's not doing the homeowner much good. It might as well be filled with studs, insulation, and drywall. A window that is perpetually covered with blinds represents a design failure.
At this high-rise residential property, the sliding glass doors on the balconies at the left side of the photo mostly have the curtains open. The blinds on the unshaded windows on the right, however, are all down. [Photo credit: Martin Holladay]It seems to…
Weekly Newsletter
Get building science and energy efficiency advice, plus special offers, in your inbox.
This article is only available to GBA Prime Members
Sign up for a free trial and get instant access to this article as well as GBA's complete library of premium articles and construction details.
Start Free Trial
Already a member? Log in