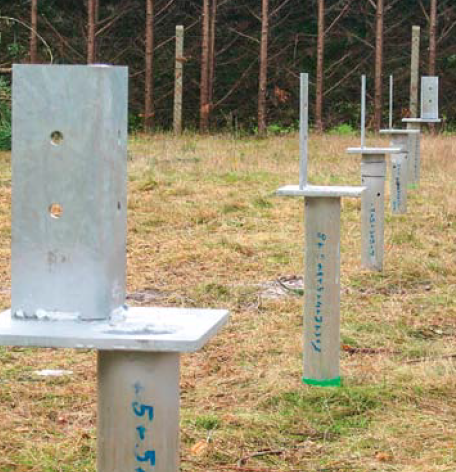 This episode of the BS* + Beer Show features Lucas Johnson, Josh Salinger, and Steve Demetrick discussing Foundation Systems. To minimize their carbon footprint, these high-performance-home builders are taking concrete out of their foundations (or severely limiting the amount used). They share methods and materials they have tried and explain the benefits of those they have adopted. Climate-specific considerations are a running thread in the conversation, and the group represents good regional diversity. Among the talking points: the issue of cement (and sand) as a complicated resource; the feasibility of minimizing wall thicknesses and number of footings; obstacles around the use of helical piles; concrete admixtures, "certified" mixes, and CarbonCure; floating plywood slabs; working with Pango Wrap, a sub-slab vapor/termite barrier from Stego; the problems with precast concrete walls; and the beauty of ICCFs.
Enjoy the show!
The BS* + Beer Show schedule
Episodes air the first Thursday of the month. The next show is on July 7, 2022, from 6-7:30 p.m. ET, when Chris Magwood and Jacob Deva Racusin will demonstrate how to use their newly launched BEAM Estimator. The embodied-carbon-calculating software is aimed at helping developers, designers, builders, and consultants make verified climate-smart specifications.
Bios
Chris Magwood is obsessed with helping reverse climate change by making carbon-storing buildings that are also healthy, beautiful, efficient, and inspiring. Chris is the executive director of The Endeavour Centre, a not-for-profit sustainable building school in Peterborough, Ontario. He helped establish Builders for Climate Action, a grassroots organization with a mission to actively transform our building practices to become climate positive as quickly and intelligently as possible. Chris has authored several books on sustainable building, including the recently released Build Beyond Zero with co-author Bruce King. Chris has completed an MA at Trent University. His thesis, "Opportunities for Carbon Removal and Storage in Building Materials," was published in 2019.
Jacob Deva Racusin is Studio Director and Director of Building Science and Sustainability with New Frameworks Natural Design/Build in Vermont, offering services in renovation, new construction, consultation, and education. As a builder, consultant, designer, and educator, Jacob merges his passions for ecological stewardship, relationship to place, and social justice. Jacob has authored two books and numerous articles, and regularly instructs on topics of building science and climate impact. An active member of the Carbon Leadership Forum, Jacob is engaged in code and policy development, professional training, and other initiatives supporting the transition to a more just industry.
Use this link to register for The BS* + Beer Show
____________________________________________________________________
Kiley Jacques is senior editor at Green Building Advisor. Photo courtesy of TechnoMetalPost.com.
Weekly Newsletter
Get building science and energy efficiency advice, plus special offers, in your inbox.