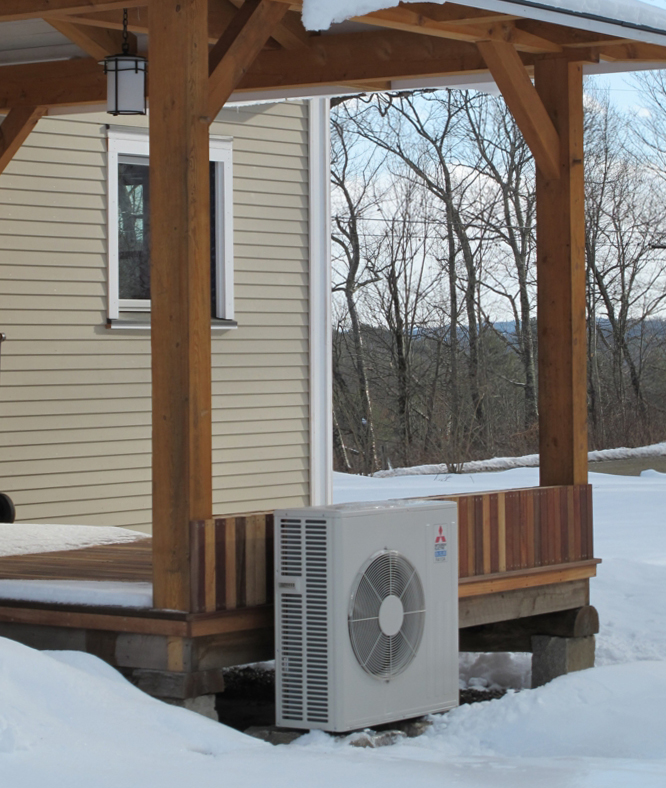 Green builders usually specify high-performance windows and above-code levels of insulation, while striving to reduce air leaks in their homes. As a result of these efforts, most green homes have relatively low heating and cooling loads.
Increasingly, these low-load buildings are being heated and cooled by ductless minisplits or ducted minisplits. Many of these air-source heat pumps have ratings in the 9,000 to 15,000 Btu/h range — an appropriate range for low-load houses. Because they are fueled by electricity, these systems are a good match for a home equipped with a roof-mounted photovoltaic system.
Of course, there are still plenty of builders who have their doubts about minisplits. Some wonder whether it's really possible to heat and cool a house with just one or two ductless minisplits; others wonder whether every bedroom needs a separate heater or forced-air register. (GBA has published a quite a few articles on those topics; for links to these articles, see the "Related Articles" sidebar below.)
In this article, I won't be addressing questions about cold bedrooms or providing advice on bedroom door operation. Instead, I'll assume that readers know how many ductless or ducted units they want to install — but just want some guidance on equipment selection.
To keep things simple, this article will focus on just two manufacturers: Mitsubishi and Fujitsu. These two brands have captured a strong percentage of the U.S. market for minisplits, and both companies manufacture equipment that works well in cold climates.
Start with a load calculation
When designing a heating and cooling system, the first step is always to perform a heating and cooling load calculation — ideally one using the Manual J method.
Be careful: many HVAC contractors don't know how to perform these calculations. The vast majority of HVAC contractors use rules of thumb that…
Weekly Newsletter
Get building science and energy efficiency advice, plus special offers, in your inbox.
This article is only available to GBA Prime Members
Sign up for a free trial and get instant access to this article as well as GBA's complete library of premium articles and construction details.
Start Free Trial
Already a member? Log in