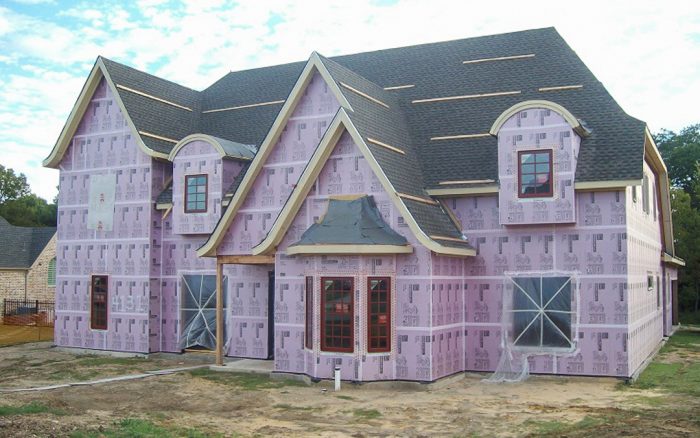 Insulating a new house used to be a no-brainer. It was that step between installing windows and hanging drywall, when the crew spent a few days stapling fiberglass batts between studs and joists. In no time it was out of sight and out of mind.
That was before blower-door tests, performance metrics like LEED and Passive House, and a better understanding of air and moisture movement in buildings. What once was an afterthought is now rife with opportunities to screw up.
The type of insulation, and how it is installed, dictates comfort, energy efficiency, and building durability. And unlike many building materials, this one often is buried in places that are difficult and expensive to revisit. Whoever lives in the house is going to be stuck with the insulation decision for a long time.
The choices aren't unlimited, but it may seem that way. In addition to ever-popular fiberglass batts, there's blown-in fiberglass, cellulose, spray polyurethane foam, rigid foam, fiberboard, and mineral wool. Most of those come in more than one variety, and that doesn't count more exotic options, like denim, wool, mushrooms, and hemp.
Where do you start? That's the question we posed to five builders and designers who work in a range of climate zones. While their houses are typically designed to exceed code minimums, few construction budgets are unlimited. Spending constraints often have much to do with what kind of insulation is used—especially in a competitive market. Builders often find themselves looking for insulation packages that are affordable as well as effective.
Minimums outlined in the International Residential Code (IRC) are a place to start, but model building codes only describe required R-values of various building assemblies. How builders get there is another question altogether. For R-values and other details on specific…
Weekly Newsletter
Get building science and energy efficiency advice, plus special offers, in your inbox.
This article is only available to GBA Prime Members
Sign up for a free trial and get instant access to this article as well as GBA's complete library of premium articles and construction details.
Start Free Trial
Already a member? Log in