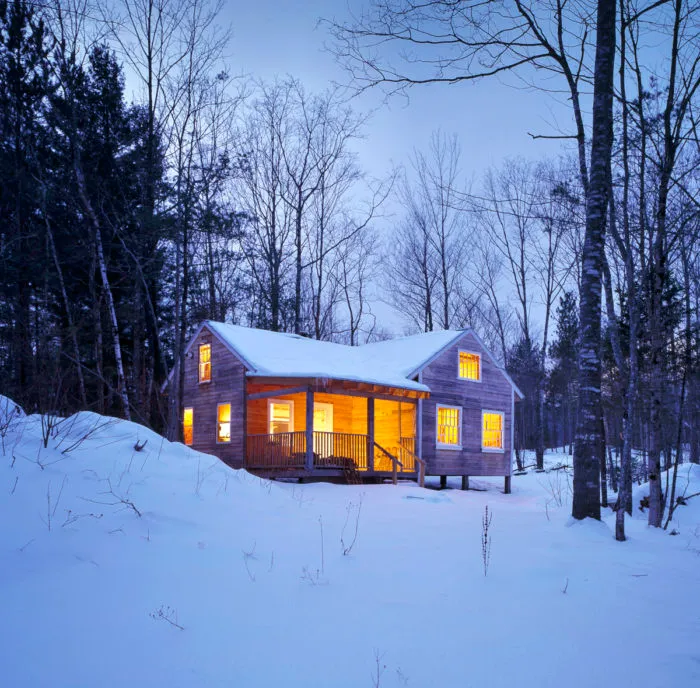 Andy Peifer is building an off-grid cabin in New York State that will be used once in a while as a getaway—heated for several days at a time with a woodstove and then left unattended.
If the building is used only intermittently, Andy asks in this recent Q&A post, is it any more susceptible to moisture problems than a continuously occupied house would be?
Exterior walls of this building in climate zone 6 will consist of mineral wool or fiberglass insulation in the stud cavities followed by CertainTeed's MemBrain (a smart vapor retarder) and 5/8-in. wood paneling. On the outside of the building, Andy plans on applying 1/2-in. sheathing followed by 1-1/2 in. of ESP rigid foam with taped seams, housewrap, a vented rainscreen, and fiber cement siding.
He is concerned that the layer of continuous insulation on exterior walls may not be thick enough. (The International Residential Code requires R-20 of cavity insulation, plus R-5 of continuous insulation or R-13, plus R-10 of continuous insulation in climate zone 6.) Although the cabin will get occasional use now, it could become a semi-permanent home in the future.
"Is being thin on exterior insulation a wise assembly, knowing the four-season structure is only occasionally heated with a woodstove,  and there's no AC and no mechanical ventilation?" he asks. "What happens when we blast it with warm air for four days when the whole cabin is 15°F? Will MemBrain and cavity insulation prevent moisture accumulation on the interior of the sheathing? Does using MemBrain mitigate the thin exterior insulation concern because the wall can dry to the inside?"
Is Andy worried about nothing? Or does he really have a cause for concern? That's where we begin this Q&A Spotlight.
Moisture risks are probably lower
Peter Engle…
Weekly Newsletter
Get building science and energy efficiency advice, plus special offers, in your inbox.
This article is only available to GBA Prime Members
Sign up for a free trial and get instant access to this article as well as GBA's complete library of premium articles and construction details.
Start Free Trial
Already a member? Log in