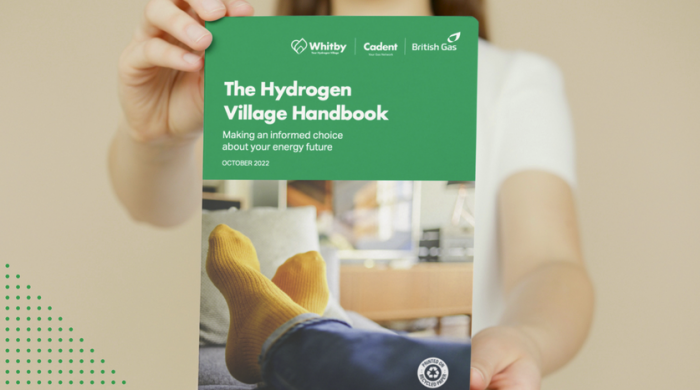 A collaborative global effort is underway to address global warming and avert the worst consequences of climate change. For its part, the United Kingdom is committed to achieving net-zero carbon by 2050.
Global warming is a consequence of greenhouse gas emissions in the atmosphere. Emissions largely arise from the use of fossil fuels and they include carbon dioxide and methane. In the U.K., the heating of homes accounts for 17% of carbon emissions, with the average home emitting 2.7 tonnes of CO2 each year.
Eighty-five percent of U.K. homes are connected to the gas network. Further homes are connected to modular networks. Many of these homes are heated using natural gas, which is largely methane. The methane combines with oxygen from the air to produce energy, and carbon dioxide. The world needs to move away from its reliance on all fossil fuels—but people still require warm homes and accessible, reliable heating systems that they can afford to run. One option proposed is to use the current natural gas infrastructure to introduce hydrogen as an alternative gas fuel for domestic heating and cooking.
There is a precedent for the U.K. moving from one gaseous fuel used in the domestic setting to another. When natural gas was discovered off the coast of Yorkshire in 1965, the gas industry elected to supply this fuel directly to consumers rather than use it to make manufactured gas. Natural gas has very different burning properties from manufactured gas, and so it was necessary to adapt or replace every gas appliance in Britain. Similarly, hydrogen has a different combustion air requirement index (CARI), a measurement of the combustion air required for a gas, compared with methane. Two main things are different between methane and hydrogen: one is the size of the molecule as hydrogen is a much smaller molecule than methane, and the other is its reactivity when mixed with air.
When hydrogen burns in pure oxygen, the only thing released is water. Air isn't pure oxygen, though, so using hydrogen as fuel in homes isn't quite this clean. While there will be no carbon emissions, burning hydrogen will still produce some of the other pollutants that are a by-product of burning natural gas, such as nitrogen oxides (NOx), a group which includes the gas nitrogen dioxide (NO2).
NOx emissions are greenhouse gases and contribute to climate change. Long-term exposure to high levels of nitrogen dioxide can also lead to increased respiratory harm. It's possible to manufacture hydrogen boilers in a way that minimizes NOx emissions, but regulations would need to be established to ensure this happens by default.
New appliances would be needed
When the conversion to natural gas began in 1967 domestic appliances numbered around 20 million. The conversion took 10 years to complete. Today, the population has grown, and with it the number of gas appliances that would need to be adapted or replaced has increased. Over 22 million households are connected to the gas grid and 38% of the U.K.'s gas demand is used for domestic heating (2020).
Once again, as with the change from manufactured gas to natural gas, so the appliances will need to be adapted or replaced.
The larger number of appliances might imply that a longer time frame would be required this time around than the 10 years required in the 1960s to 1970s. However, it is feasible that the work could be completed in an equal amount or a shorter time frame. Sufficient resources will have to be dedicated to this effort. There will need to be mitigation against unintended consequences, training, education, logistics, testing, auditing, safety checks, communication, and provision for vulnerable people. However, new boilers are already capable of accepting a 20% mix of hydrogen with natural gas; from 2025 forward, gas boilers will be banned from all new builds, all of which will accelerate the transition.
If and when these problems are addressed, and assuming hydrogen can be delivered to homes through the existing network, hydrogen boilers could be a low-cost, low-disruption option for many households. And from there hydrogen availability may become the largest barrier.
In 2021, a pair of semi-detached homes became the U.K.'s first homes with household gas appliances fueled entirely by hydrogen. Open to the public and running for three years, this initiative will demonstrate hydrogen as a domestic fuel on a small scale and will build confidence within society.
On a larger scale, a pilot trial to deliver the U.K.'s first Hydrogen Village is already scheduled. This will be an opportunity to test the challenges and barriers, and to learn best practice as well as uncover any previously unthought of issues. In 2025, the first U.K. village of 2,000 homes will swap from natural gas to hydrogen.
Where the fuel comes from
A complete hydrogen replacement roll-out would require around 10 million tons of hydrogen. To be feasible, hydrogen would have to be created using a renewable resource. Hydrogen production on this scale could not rely on blue hydrogen, which is currently considered only an enabling version of hydrogen, facilitating and paving the way for green hydrogen. Blue hydrogen is made from methane and so that is not a sustainable route for the hydrogen revolution of our low carbon future. For green hydrogen, more renewable energy would be needed, which would involve building more wind and solar farms. These, too, have associated greenhouse gas emissions in the form of embodied carbon in their construction and in the use of the potent global warming gas SF6 for electrical installations.
Hydrogen is an attractive option and it is tempting to see it as a panacea for a pain-free low-carbon future, but it is still far from settled as a tried and tested solution. All other options must continue to be considered and routes for their investigation must remain open.
---
Dr. Torill Bigg is chief carbon reduction engineer at Tunley Engineering. This article is republished here with permission from the RICS Property Journal, where it first appeared in November 2022.
Weekly Newsletter
Get building science and energy efficiency advice, plus special offers, in your inbox.