Remember my bathroom remodeling project? I took the liberty of gutting our outdated, decaying bathroom while my wife was out of town in April. I found some interesting air leakage pathways when I opened the walls. I fixed that. I found termite damage. I fixed that.
Our 1970 condo didn't have an exhaust fan in this bathroom because, hey, who needs a bath fan when you have a window? I fixed that. Here's how.
Bath fans are essential pieces of equipment for homes. One of their primary functions is to get rid of moisture. I've been tracking temperature and relative humidity in my bathroom for a couple of years now so I've seen the difference. The difference with the new exhaust fan is remarkable.
I used a Broan exhaust fan rated at 80 cubic feet per minute (cfm). Most bath fans don't get the amount of air flow they're rated for. Heck, the majority don't even come close. The typical bath fan gets about half its rated flow. I wanted to make sure this one delivered, and it does.
Break on through to the other side
In an existing home, the first thing you've got to do is figure out how you're going to get the exhaust air to the outdoors. You can't just dump it in a attic or other buffer space. Since there's conditioned space above our bathroom (another condo), going through the attic wasn't an option. I had to go through the band joist.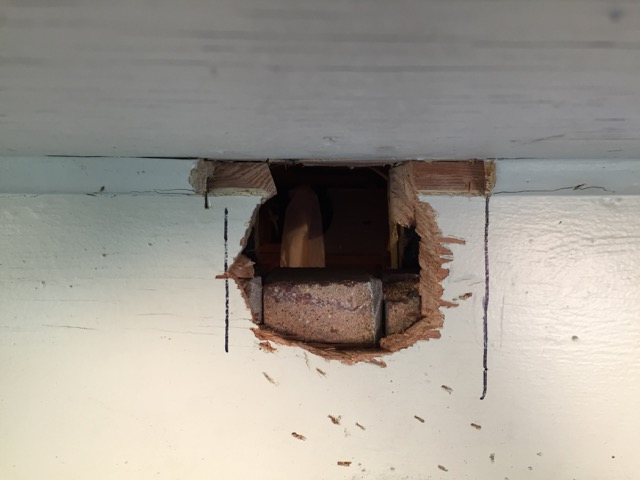 As you can tell from the photo at right, making a hole to run the duct through was a major pain. If you've ever done this kind of work, you know the origin of those marks below the hole. If not, let me…
This article is only available to GBA Prime Members
Sign up for a free trial and get instant access to this article as well as GBA's complete library of premium articles and construction details.
Start Free Trial
Already a member? Log in