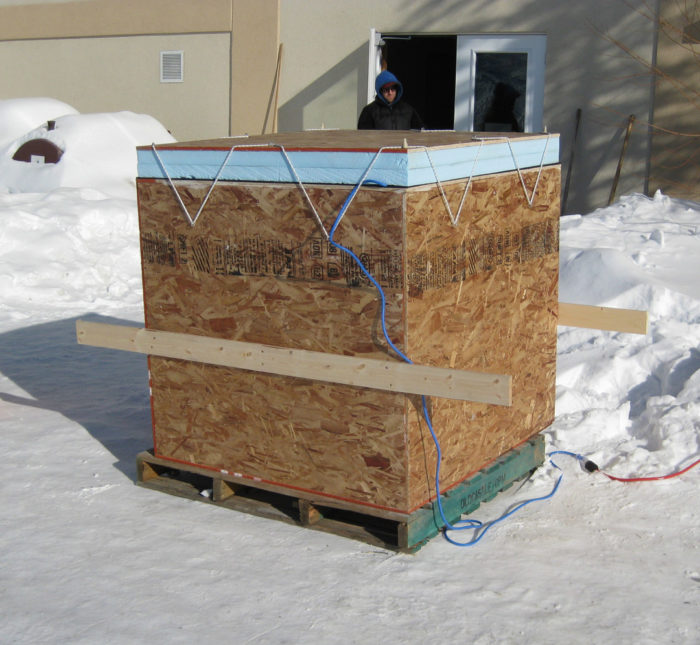 Scammers have been selling "insulating" paint to gullible consumers for at least 27 years. Among the exaggerated claims made by distributors of these overpriced cans of paint is that the "low-e" coatings will "lower energy bills." In addition to liquid paint, some fraudsters sell powders or paint additives, usually described as "miracle" products containing "micro-spheres" or "ceramic beads."
Every few years, the sleepy regulators at the Federal Trade Commission (FTC) wake up long enough to send warning letters to the most egregious paint scammers. For example, in 2002 the FTC clamped down on Kryton Coatings International, a manufacturer which claimed that its paint was equivalent to 7 in. of fiberglass insulation. In March 2009, the FTC took action against Sumpolec, a marketer of coatings that were said to "equal R-100 insulating value."
To find them, just lift a few rocks
In spite of these rare actions, however, marketers of "insulating" paint continue to thrive. With a simple Google search, any Web surfer can conjure up dozens of distributors of insulating paint, including those hawking Nansulate and Super Therm.
When I was the editor of Energy Design Update (EDU) — a position I held before joining the GBA team in November 2007 — I regularly exposed exaggerated energy claims made by paint manufacturers. My March 2004 article, "R-Value Scofflaws," fingered the manufacturer of Super Therm. In June 2008, I wrote "Scam and Exaggeration Roundup," an article highlighting exaggerations made by Nansulate. Although both articles were forwarded to the FTC, the agency has so far failed to act against either manufacturer.
"A barrier to heat transfer"
The manufacturer of Nansulate — Industrial Nanotech of Naples, Florida —describes its flagship coating as a "liquid applied home insulation." The company's Web site falsely claims that "Nansulate is a new technology which insulates by means of low thermal conduction. … Residential customers typically report…
Weekly Newsletter
Get building science and energy efficiency advice, plus special offers, in your inbox.
This article is only available to GBA Prime Members
Sign up for a free trial and get instant access to this article as well as GBA's complete library of premium articles and construction details.
Start Free Trial
Already a member? Log in