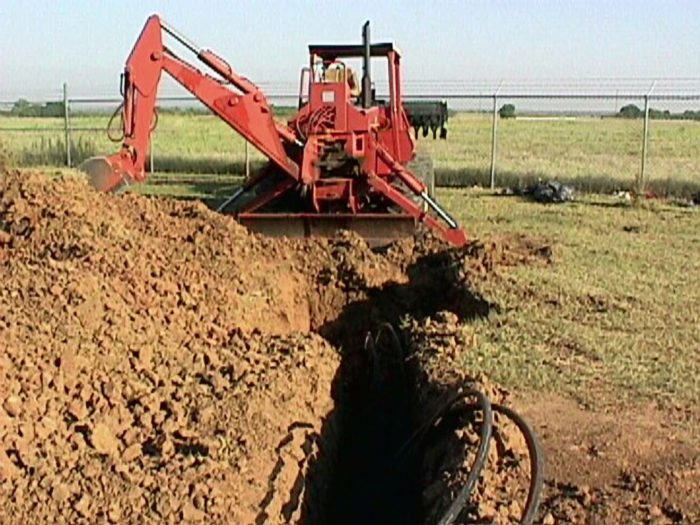 Ben Rush likes the idea of a ground-source heat pump, despite their reputation for higher cost than other heating and cooling alternatives.
A ground-source heat pump (GSHPs) requires heat-exchange tubing buried in the ground or inserted in a well or pond. The excavation required to bury the lines (or drill an extra well or two) helps to make GSHPs more expensive than air-source units. In addition, the equipment itself tends to be more costly. In all, GSHPs suffer a significant disadvantage when it comes to cost.
Even so, Rush thinks they make sense, and he wonders if he's put his finger on a way to bring down the cost of installing a new system.
"To address the first issue, could the ground loop go under a basement floor?" he asks in a Q&A post at GreenBuildingAdvisor. "Would any additional excavation be required? How much? Would 2 or 3 inches of sub-slab foam insulation be enough to separate the conditioned basement from the year-round +/-55F (Climate Zone 5) soil? Bottom line: would this be an inexpensive — yet effective — way to install the ground loop?
"I really like the idea of GSHPs," he continues, "for two theoretical reasons, and one practical one: A) In zone 5, the soil is cooler than the air in summer — and warmer than the air in winter. Why would I want to put heat into 90° F. air or take heat out of 10° F. air? B) The volumetric heat capacity of soil is about 1000 times that of air; and C) in Chicago, occasionally it might be too cold to heat with a minisplit (not sure if that's three times a year — or once every three years — but it could happen), but it will never be too cold to heat…
Weekly Newsletter
Get building science and energy efficiency advice, plus special offers, in your inbox.
This article is only available to GBA Prime Members
Sign up for a free trial and get instant access to this article as well as GBA's complete library of premium articles and construction details.
Start Free Trial
Already a member? Log in