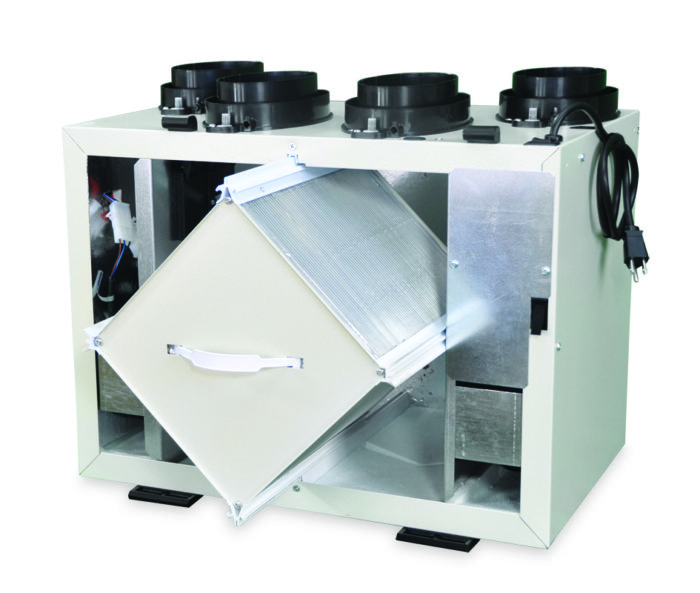 The tighter the house, the more it needs mechanical ventilation. That's become a rule of thumb for energy-efficient builders, and designers often turn to heat-recovery ventilators to get the job done. These relatively simple (but not necessarily cheap) devices use the temperature of outgoing air to moderate the temperature of incoming air, thus lowering the energy penalty for providing fresh air to the whole house.
Cathy O, who with her husband is building a house in Climate Zone 5 on Cape Cod, Massachusetts, is familiar with the arguments in favor of using an HRV. But the cost of the unit was a problem, and as she researched their options she was told HRVs may not even work that well.
"We want fresh air circulating in the house, to have a healthy home, and we'd also like to have enough air for the wood stoves to run," she writes in a Q&A post at GreenBuildingAdvisor. "A quote to install an HRV system was way too high for us, so my husband thought he could install the product the company recommended himself. But now when I've talked to other HVAC specialists, they say the products don't even work that well and are a waste of money."
Cathy and her husband are planning to build their house as tight as possible, sealing all the air leaks they can find and adding an inch of rigid foam insulation on the exterior.
"Does the house need an HRV?" she asks. "Would a minisplit or two do the same work of providing fresh air and some heat? Should we just open the windows from time to time (as recommended by our chimney installer)?"
An equally interesting issue is the advice that Cathy O has, or hasn't, been getting from the specialty…
Weekly Newsletter
Get building science and energy efficiency advice, plus special offers, in your inbox.
This article is only available to GBA Prime Members
Sign up for a free trial and get instant access to this article as well as GBA's complete library of premium articles and construction details.
Start Free Trial
Already a member? Log in