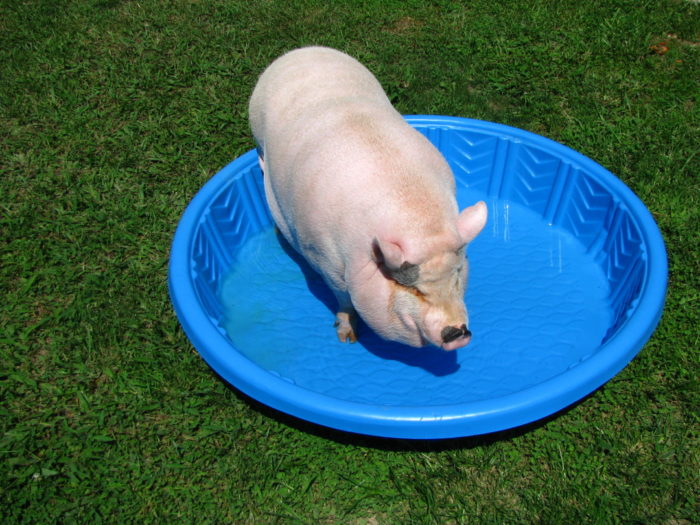 If your home has a swimming pool, your pool pump may use more electricity than any other appliance in your home — as much as three times the electricity used by your refrigerator. Many residential pools in the U.S. have 1.5-horsepower or 2-horsepower pumps that draw 2,000 watts or more. If you're not paying attention, you may be running your pool pump for 24 hours a day — even though your pool might be perfectly clean with only 6 hours of pump operation per day.
If your pool has one of these older single-speed pumps, installing a new variable-speed pump is one of the most cost-effective energy-saving measures you can take.
You want a variable-speed pump
The main purpose of a pool pump is to circulate water from the swimming pool through a filter. In addition, a pool pump is sometimes used to circulate water through an artificial waterfall or other so-called "features."
For years, pool installers have specified oversized single-speed pumps — a type of pump that is inexpensive to install but expensive to operate. Many swimming pool pumps perform multiple functions, and installers traditionally sized a pump that was big enough for the most demanding task — for example, circulating pool water through a heater, energizing spot jets, or vacuuming the pool. Most of the time, when the pump is merely circulating water though the filter, it's oversized.
A two-speed pump or a variable-speed pump does a better job of matching the speed of the pump (and its watt draw) to the task being performed. Compared to a single-speed pump, a two-speed or variable-speed pump can save tremendous amounts of energy. According to one source, compared to a single-speed pump, a two-speed pump can yield 55% energy savings, while a variable-speed pump can yield 83% energy savings.
A useful document prepared by the U.S.…
Weekly Newsletter
Get building science and energy efficiency advice, plus special offers, in your inbox.
This article is only available to GBA Prime Members
Sign up for a free trial and get instant access to this article as well as GBA's complete library of premium articles and construction details.
Start Free Trial
Already a member? Log in