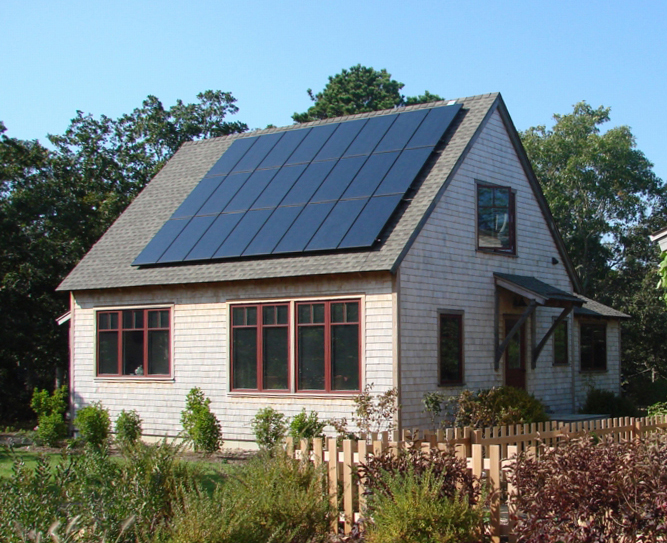 If you design a "pretty good house" with R-20 basement walls, R-31 above-grade walls, an R-49 ceiling, triple-glazed windows, a minisplit heat pump, and an HRV, what should you do next to reduce your energy bills? Maybe aim for the Passivhaus standard?
According to Marc Rosenbaum, that wouldn't make any sense — in part because this type of house uses more energy for domestic hot water and miscellaneous electric loads (lights, appliances, and plug loads) than for space heating and cooling. "Maybe install a heat-pump water heater or a solar water heater," Rosenbaum advised at the recent passive house conference in Portland, Maine. "That's what you need to do. But don't make it a passive house. Look at all energy use instead of putting 12 inches of foam under the slab."
Monitoring data from 12 homes
Rosenbaum's session was called "Getting to Net Zero." He began his presentation by explaining his aim: to design net-zero all-electric homes heated by minisplit heat pumps. (Rosenbaum defines a net-zero house as one that produces as much PV electricity on site as it uses on an annual basis. In other words, this is a site energy calculation; it has nothing to do with source energy.)
Rosenbaum is the director of engineering at South Mountain Company on the island of Martha's Vineyard in Massachusetts. He has helped install monitoring equipment at 12 all-electric superinsulated homes in New England, and he presented the monitoring data from these homes at the Portland conference.
The homes varied in size from 1,200 to 1,600 square feet; each house had between 2 and 4 occupants.
These homes don't meet the Passivhaus standard
The houses that have been monitored for the longest period are eight homes that are part of a small development on Martha's Vineyard called Eliakim's Way. (Green Building Advisor reported…
Weekly Newsletter
Get building science and energy efficiency advice, plus special offers, in your inbox.
This article is only available to GBA Prime Members
Sign up for a free trial and get instant access to this article as well as GBA's complete library of premium articles and construction details.
Start Free Trial
Already a member? Log in