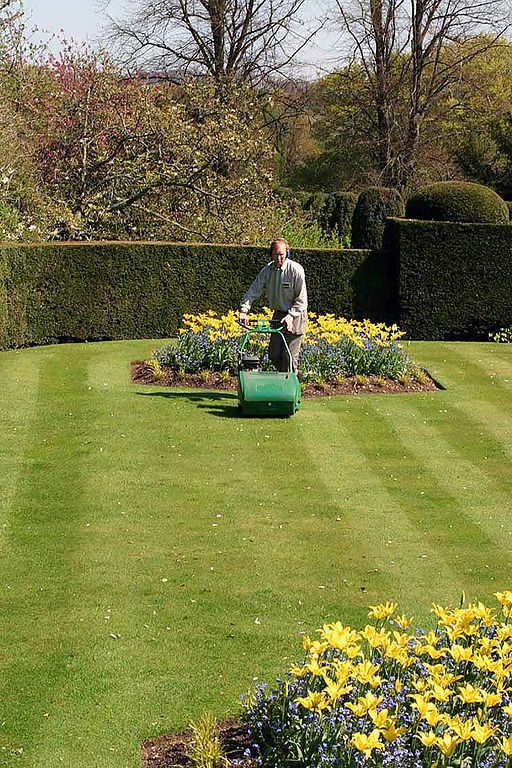 Because environmental challenges are so complicated, potential solutions are rarely as simple as they seem.
For example, the market for electric vehicles (EVs) is growing rapidly, outpacing hybrids, although the supply is nowhere near the million EVs that President Obama called for in his 2011 State of the Union address (which might be why he didn't mention the topic this year).
Fewer cars running on fossil fuels are a good thing, right? Actually, a new University of Minnesota report finds that EVs can be worse for the environment than gas cars, depending on where they get their electricity. If the utility grid that charges them is powered by coal, EVs can produce nearly four times more deaths from air pollution. Because coal is the single largest source of grid energy in the U.S. (nearly 40 percent), alternative cars could be exacerbating an already enormous problem.
Similarly, conventional wisdom suggests that more plants are always beneficial to the environment, since they produce oxygen and store carbon. But a new study just published in the Journal of Environmental Management shows that closely cropped lawns — the mainstay of suburbia — actually can produce more greenhouse gases than they absorb.
The mowers, fertilizers, water, and other resources required to maintain the clean look of a hectare of grass can result in the equivalent emissions of an airplane flying more than halfway around the world. This confirms earlier research estimating that the emissions from lawn maintenance can be four times greater than the amount of carbon stored.
Lawns in the U.S. are a $40 billion frill
The total area of American lawns is approximately 50 thousand square miles, about the size of New York State. To keep it well watered takes about 200 gallons per person per day, and nearly a third of all residential water use goes toward landscaping, according to the EPA.
All that watering, weeding, mowing, and fertilizing is enormously expensive: Americans reportedly spend $40 billion and 3 billion person-hours on lawn care every year. Why? The landscape equivalent of a crew cut, a grass lawn isn't that attractive; in fact, "lawn" stems from an Old French word originally meaning "barren land." So what accounts for our costly, wasteful obsession?
Like the McMansion, which vaguely echoes European manors, the lawn is a status symbol, meant to evoke aristocratic precedent. Prior to mowing machines and mechanical watering, finely manicured lawns were expensive and labor-intensive, the trappings of wealth. They became popular in northern Europe after the Middle Ages, especially in France during the 18th century, and the gardens at Versailles introduced the thin swath of grass called tapis vert, "green carpet." The effect was intended to be unnatural, an abstraction that seemed to float above the ground plane.
Millions of Americans invest incredible amounts of time and money to conjure up the ghost of Louis XIV.
Use the area to grow food
What are the alternatives?
For one, we could replace ornamental grass with edible plants. In Cities and Natural Process (2004), Michael Hough calculates that a typical lawn needs three times more energy (and associated costs) than an alfalfa patch of the same size.
In fact, the rate of energy to maintain a given area of residential lawn significantly exceeds the rate for commercial cornfields in the equivalent amount of soil. Garden lawns could become inevitable. Columbia University biologist Dickson Despommier estimates that to feed the expected population in 2050, we'll need about 2.1 billion acres of additional land — roughly the size of Brazil.
Yet, today, more than 80 percent of arable land is already in use. If current farming practices continue, in a few decades there simply won't be enough land to feed everyone. We may be forced to begin growing corn in our front yards. For now, the benefits are clear: locally grown produce tastes fresher and saves huge amounts of energy, emissions, waste, transportation, and infrastructure maintenance.
Or let it go back to a meadow
If you don't want to eat your yard, you can just let it return to native meadow.
Middlebury College has reduced the area of its regularly mown lawns by 20 acres (26% of the total), letting those spaces become wildflower meadows instead. The plan has cut emissions and costs, including 670 gallons of gas and 1,000 hours of annual labor, and significantly expanded the natural habitat and beauty on the campus.
Native meadows, which have deeper roots, also are more drought resistant and produce less pollen than turf grass lawns. Yet, many residential communities not only discourage wild yards through peer pressure — they actually ban them. In Oak Park, Michigan, for example, it's a criminal misdemeanor not to cut your lawn regularly. They've outlawed the little house on the prairie.
Rich with native grasses, herbs, and shrubs, prairies are amazingly fertile and resilient, surviving long droughts and torrential rains and protecting soils from erosion. Once they covered the entire Midwest, from Montana to Michigan, all the way down into Texas.
Today, only 1 percent of tallgrass prairie remains. Imagine if all 50 thousand square miles of residential lawns were converted to native meadows and prairie land, springing to life with edible plants that thrive in the local climate with little need for care. In addition to saving an astounding amount of energy, water, labor, and money, we could help resurrect the native state of the continent — right in our front yards.
Architect Lance Hosey is chief sustainability officer with the global design firm RTKL. His latest book, The Shape of Green: Aesthetics, Ecology, and Design (2012), has been Amazon's #1 bestseller for sustainable design. This blog was originally posted at Huffington Post and is reposted here with the author's permission.
Weekly Newsletter
Get building science and energy efficiency advice, plus special offers, in your inbox.