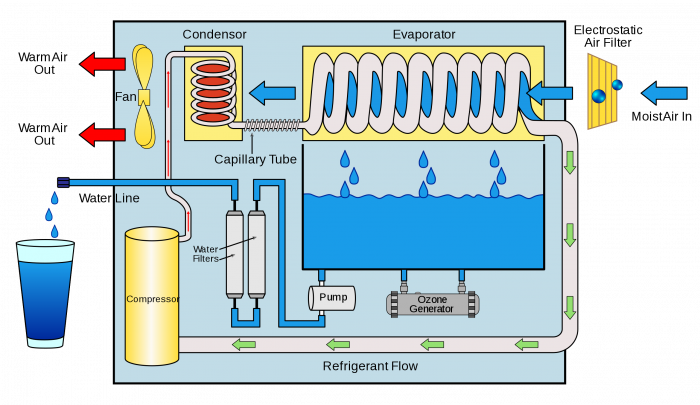 Unless you live in a drought-stricken region, you probably take your water service for granted. After all, most North American homes have safe drinking water on tap, provided by either a municipal water system or a drilled well.
In much of the world, however, water is scarce. Rivers may be polluted or nonexistent, and rainfall may be spotty. Ground water may be unavailable at depths accessible to drill rigs. Moreover, climate scientists predict that rising temperatures will increase the frequency of droughts in much of the world.
In these areas with limited water resources, including many Caribbean islands, the traditional solution to the water problem is to gather rainwater that falls on a home's roof and direct the water to a cistern. If annual rainfall is adequate and dependable, such a rainwater collection system can supply enough water to support a family. This approach won't work, though, in areas of the world where rainfall is not dependable.
Another possible solution to water shortages is to build a desalination plant—but that solution is expensive, and it doesn't help communities that are far from an ocean.
For the millions of people who now live in houses without running water, someone in the family (usually a woman or a child) must travel on foot every day to a distant well to draw water, or must stand in line to have the family's bucket filled from a water truck.
Thinking outside the envelope
What about producing drinking water from air—is that even possible?
The short answer is a qualified yes. The main drawback to water-from-air schemes is the high cost of the water. In addition to the cost issue, there are climate limitations: the water-from-air approach works best in hot, humid climates.
Weekly Newsletter
Get building science and energy efficiency advice, plus special offers, in your inbox.
This article is only available to GBA Prime Members
Sign up for a free trial and get instant access to this article as well as GBA's complete library of premium articles and construction details.
Start Free Trial
Already a member? Log in