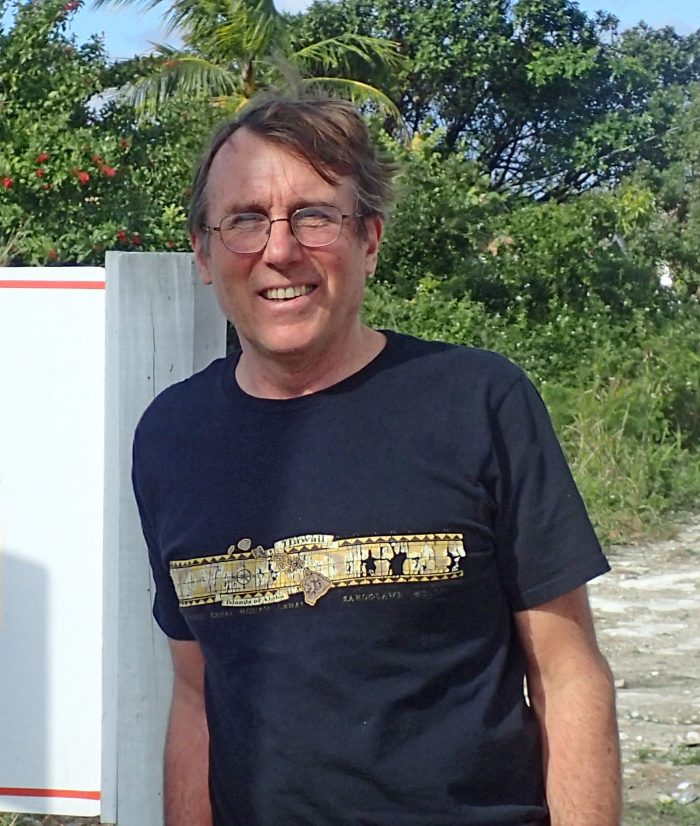 For over 10 years, Martin Holladay has been the voice of Green Building Advisor.
When Martin was hired as an associate editor in 2008, he joined a robust staff of editors and experts—a joint effort between The Taunton Press and Building Green—with a mission to develop a new resource to meet the needs of a growing industry of architects, builders, remodelers, engineers, energy raters, and other professionals interested in building smarter, more energy-efficient, healthier, more durable, and more responsible homes.
That mission never changed, but the building market and the world of publishing did. It wasn't long before Martin found himself a staff of one. With technical and marketing support from Taunton HQ and sharp freelance editorial support and reporting from Scott Gibson, Martin has built the deepest online resource for high-performance home building, the strongest virtual community for building professionals, and a thriving business for The Taunton Press.
Last year, Martin decided it was time to take a step back and work part-time. Now, he is retiring from the day-to-day duties of running GBA, though he will continue to write his popular Musings of an Energy Nerd blog.
Martin got his start at JLC
Martin worked for many years in the building trades before landing his first editorial position in 1999 at the Journal of Light Construction. There, he worked alongside Patrick McCombe, now a senior editor at Fine Homebuilding. In an email, McCombe said working with Martin was fun:
It was especially entertaining when he and Jon Vara, my other former coworker at JLC, would disagree on a topic. They'd get all riled up and they'd accuse each other of being uninformed or crazy.
As a construction journalist, his work at JLC was much like the stuff he did later at Energy Design Update and GBA, well-researched and critical. Critical often has a negative connotation, but Martin is impatient with marketing speak—he wants real answers and research-backed science. Even back then he wasn't scared to challenge people who weren't giving real answers or were contradicting themselves. Because of this, some people think Martin is prickly, but he's really not.
I loved hearing his stories about how he and other back-to-the-landers homesteaded in Vermont. I don't think too many had a clue when it came to homesteading, but they worked hard and their idealism has had a lasting effect on the social fabric of Vermont. Their efforts turned Vermont into a much more progressive place than it was when they arrived.
His integrity set a really good example for me and other construction journalists who learned from him.
EDU prepared Martin for GBA       
Martin stayed at JLC until 2002 when he became the editor of Energy Design Update. Here, he sharpened his focus on high-performance building. In 2008, he was hired to help launch and edit Green Building Advisor. Dan Morrison, now editor-in-chief of ProTradeCraft, explained in an email:
I hired Martin Holladay when we were building GBA for two reasons:
He was the best energy efficiency editor in the country.
If I didn't hire him, someone else would have.
Having Martin on our team was a huge asset, allowing me to shift focus away from energy codes and technical details to media production and workflow. Because Martin was on the case, neither Rob Wotzak nor I had to try to keep up to date with new codes, products, or best practices. We could focus instead on producing videos, podcasts, and new collections of web pages. Martin also added an encyclopedic memory of existing building products and building scientists to our collective brain.
Every year or so he'd write a consumer advocacy piece on a snake-oil product (insulating paint, bubble wrap, etc.) or an exposé on a current industry darling (spontaneous spray-foam fires), which I knew would mean some difficult phone calls for me, but it meant clear, accurate information for the world's energy-efficient building professionals and consumers.
Managing Martin was a breeze because he kicked ass at his job and didn't need much direction. Instead, we talked about strategy and tactics for building GBA into the juggernaut that it is. His weekly blogs as The Energy Nerd were NOT what we expected to be the most important part of GBA when we built the site, but they turned out to be among the most important along with the inclusive and helpful community of green building advocates in the Q&A forum—which, for all intents and purposes, he built.
If we didn't hire Martin to help us build and drive GBA, it never would have been as good as it is.
In 2017, Martin's blog posts were compiled into a book, "Musings of an Energy Nerd," published by The Taunton Press. Many of his more practical posts are compiled on this page: How to do everything.
Martin's exit interview
Before we let Martin retire, we had a few questions.
GBA: You built your off-the-grid home in the 1970s and have lived in it since. Would you do it again today?
MH: In the immortal words of Edith Piaf, "Je ne regrette rien." The benefits of living in a remote location—with clean air, clean water, the lack of urban noise, and opportunities to hike, ski, and snowshoe right outside our door—are hard to beat. As the years have passed, though, I've grown to recognize that, from an environmental perspective, it's best if people live in relatively dense communities, with access to the electrical grid. That certainly saves transportation energy and eliminates the need for a gas-powered generator.
GBA: What has pushed the green building movement forward the most in the last 40+ years?
MH: That's a tough question to answer. Honestly, I don't think residential construction in North America is very green, and I can't see signs that it is moving forward.
GBA: What's changed the most in your own thinking about the green building movement since you first got involved?
MH: I have a greater appreciation for the environmental benefits of urban living compared to rural living.
GBA: What's the biggest green gimmick that's come across your desk in the last 10 years?
MH: Few people were victimized by the scam, but the most outrageous claims were probably made by distributors of so-called "insulating paint."
GBA: What building question do you hope to never answer again?
MH: "What do you mean, solar thermal is dead?"
GBA: What's the most commonly misunderstood building science principle?
MH: The distinction between an air barrier and a vapor retarder.
GBA: What one thing would you like to see the average builder change about their homes?
MH: An improvement in airtightness.
GBA: We assume that you're not moving to a retirement community in Florida. So, what's next?
MH: My wife Karyn and I will continue to live in our house in Vermont. We look forward to having more time to cut firewood, tend our gardens, and travel.
Congratulations, Martin
While we will miss having Martin around GBA on a daily basis, we are thrilled that he will continue to write Musings of an Energy Nerd and are grateful for his commitment to green building and his advocacy for GBA's community. Please join us in wishing Martin well as he transitions into retirement.
—You can reach Brian Pontolilo at [email protected]
Weekly Newsletter
Get building science and energy efficiency advice, plus special offers, in your inbox.