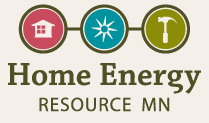 Confusion and delays may have encumbered the launches of stimulus-funded weatherization and other energy efficiency programs in a few states, but there are publicly funded retrofit programs out there that have gotten off the dime quickly and become more popular than anticipated.
A prominent example is Project ReEnergize, a rebate-eligible retrofit program run by the Builders Association of Minnesota that launched on October 1 with $2.5 million in federal funds, attracted more than 1,000 contractors to its mandatory training program, and has already begun or completed improvements in more than 1,200 homes. As noted in a recent story posted by Finance & Commerce, a Minnesota business daily, homeowners who opt for the full menu of ReEnergize improvements – including window replacements, attic insulation or air sealing, exterior wall insulation, and water heater replacements – could be eligible for up to $4,000 in rebates.
Administered in partnership with the Minnesota Department of Commerce, Project ReEnergize limits its retrofits to homes built before 2000 and with no more than 3,000 sq. ft. of interior space (not including basements or garages).
A force in weatherization
By December 21, Finance & Commerce points out, the Department of Commerce had paid about $648,000 in Project ReEnergize rebates for completed work. Ongoing demand for Project ReEnergize services – including $2.8 million in "pre-rebate" applications – now exceeds current funding for the program.
ReEnergize was among the recipients of a $7.4 million allotment, from a total of $54.1 million for State Energy Program initiatives in Minnesota, granted in 2009 by the Department of Energy. Minnesota also received $131.9 million in federal stimulus money to weatherize homes for low-income people. All told, stimulus funds are expected to pay for about 22,000 retrofit projects statewide, at an average cost of $6.400 per project, according to the Department of Commerce.
Whether or not Project ReEnergize gets financially reenergized remains to be seen, but the National Association of Home Builders, in a November 2009 memorandum to Nancy Sutley, chair of the White House Council on Environmental Quality, cited the program as a model that could be implemented nationwide and become a key component of the administration's Recovery Through Retrofit initiative, which aims to make home weatherization a self-sustaining industry.
Although the memo, at 16 pages, ventures far and wide into energy efficiency strategies and policies, and their implications for NAHB and its affiliates, the document also unequivocally endorses the programs that seem to be working. "There are a number of states that are taking proactive steps to remove impediments and facilitate weatherization opportunities to improve the energy efficiency of their existing housing stock," writes Susan Asmus, NAHB's senior vice president for environmental and regulatory affairs. "The Administration is urged to thoroughly examine these examples to determine if they may be expanded nationwide before drafting new initiatives."
Weekly Newsletter
Get building science and energy efficiency advice, plus special offers, in your inbox.