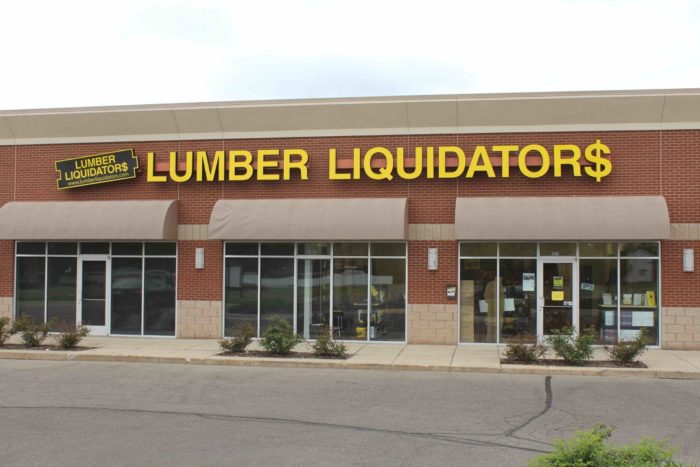 Accused of selling Chinese-made flooring that gives off dangerous levels of formaldehyde, Lumber Liquidators offered free test kits to any consumer who requested one so homeowners could check for themselves whether the air inside their homes was safe to breathe.
But a lawsuit filed in California claims the test kits are provided by a third party paid by the retailer, do not use commonly accepted methods, and are basically faulty.
"The test Lumber Liquidators is offering are inherently unreliable, designed to under-report the formaldehyde levels present in the composite flooring, and are not designed to measure formaldehyde emissions from a particular source," reads part of the complaint filed in a federal district court in California.
That's the latest twist in a story that began unfolding in March when the television news program 60 Minutes reported laminate flooring manufactured in China and sold in Lumber Liquidators outlets in California and elsewhere contained dangerously high levels of formaldehyde.
In a statement, the retailer said its flooring complies with regulations set by the California Air Resources Board (CARB), and it accused 60 Minutes of using improper test methods.
"We stand by every single plank of wood and laminate we sell all around the country and will continue to deliver the best product at the best price to our growing base of valued customers," the company said.
The wrong kind of kit
The lawsuit, filed on behalf of six people who bought flooring, contends Lumber Liquidators knew that flooring manufactured in China emits unsafe levels of formaldehyde but continued to label the products falsely anyway.
The test kits it offered were part of a campaign to "cover up the dangers inherent in its products with misinformation and with a disingenuous public relations campaign," the lawsuit claims.
"By offering unreliable testing, by seeking to discredit the laboratories that conducted the tests finding that its products exceeded CARB limits for formaldehyde, and by promulgating misleading information regarding the dangers and properties of formaldehyde, Lumber Liquidators' actions will cause people to believe the floors in their homes are safe when they are not and will expose them to even greater risk than if Lumber Liquidators had honestly addressed the findings of multiple laboratories," the complaint says.
The Journal of Light Construction said in an article posted online April 10 it had contacted Tom Neltner, special advisor on regulatory affairs at the National Center for Healthy Housing for more information about the test kits.
The test kits, Neltner said, need a certain amount of air flow in order to deliver accurate results. The kits are of a type that can be worn in a workplace by an active worker. "But if the kit is left on a coffee table or desk in a home, you are unlikely to get that kind of air movement without a fan," JLC reported.
"The test kits are useful if used properly — meaning plenty of air movement across the face. But don't trust them if not used properly," he said.
The Chinese-made flooring also is under investigation by the U.S. Consumer Product Safety Commission, which says it will test flooring from Lumber Liquidators to see if formaldehyde levels may warrant a recall, Reuters reported.
Weekly Newsletter
Get building science and energy efficiency advice, plus special offers, in your inbox.