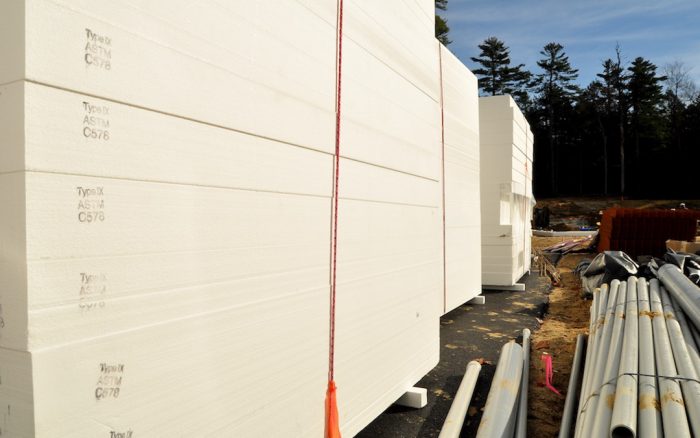 Solar energy got most of the headlines earlier this month when the White House said it would suspend tariffs on solar panels imported from four Southeast Asian countries and use emergency powers to boost the production of solar components in the U.S. But the announcement also mentions two other commodities near and dear to the hearts of high-performance builders—insulation and heat pumps.
The Department of Energy (DOE) was given authority to invoke the Defense Production Act, a law first used during the Korean War that gives government the authority to direct economic activity to bolster national defense. The June 6 announcement is aimed at making both insulation and heat pumps more widely available to reduce energy costs and help the country meet clean energy goals.
In explaining the move, the government said that heat pumps can cut energy consumption and reduce the reliance on Russian oil and gas for the U.S. and its allies. But, the DOE statement said, U.S. manufacturers aren't producing heat pumps fast enough. Likewise, about half of all houses in the U.S. were built before modern energy codes were in place, meaning that they weren't built with adequate amounts of insulation.
"At a time when conserving energy means limiting the reliance by the U.S. and allies on adversaries such as Russia for oil and gas, building retrofits can reduce energy use by 50% or more," the statement said. "While U.S. insulation production is currently sufficient to cover new construction and some retrofits, we must also rapidly insulate older buildings to further reduce energy demand."
The announcement came as a surprise to the insulation industry, which apparently had not asked for any help and was not consulted in advance about the content of the statement, according to several industry officials. The DOE did not include any details about how these objectives would be carried out, how much they might cost, and exactly what the government is looking for in the way of increased production.
"This was kind of a surprise for the spray foam industry," said Richard Duncan, executive director of the Spray Polyurethane Foam Alliance, an industry trade group representing spray foam contractors. "There's a lot of information we don't have."
Justin Koscher, president of the Polyisocyanurate Insulation Manufacturers Association, said he wasn't expecting the announcement either, although he finds it consistent with the administration's focus on climate and energy issues over the last six to nine months.
"I think many of us were surprised to see building insulation mentioned—not due to its lack of importance but that the supply chain issues have been much more well-advertised around technologies like solar," he said in a telephone interview. He said his expectations were "muted" since the department's use of the Defense Production Act would be mostly driven by a willingness for Congress to approve spending. And that's not a subject where there's much agreement these days.
Is there enough insulation available?
Trade associations representing the foam and cellulose insulation industries say they are generally keeping up with current demand, but for some of them labor shortages and concerns about the supply of raw materials could limit a rapid expansion in production.
Shipments of polyiso insulation increased by 7.5% between 2020 and 2021, Koscher said, and we're headed for more gains this year. In the span between November 2021 and the end of next year, the industry expects to open four new manufacturing plants in the U.S. and Canada. Raw materials supply can be a barrier, he said, but that doesn't seem to be inhibiting polyiso makers from producing more insulation.
The industry faces the same shipping challenges as manufacturers in general, and more contractors seem to be warehousing polyiso these days, which can have an impact on what Koscher called "perceived availability."
Spray polyurethane foam is comprised of many chemicals—made in both the U.S. and abroad—and some of them have been in short supply because of distribution, manufacturing, and shipping problems, Duncan said. Finding qualified installers has also been a challenge, he said.
Cellulose insulation, which is mostly chopped up newspaper or cardboard, is popular among many progressive builders but it makes up a very small part of the U.S. market—about 5% of the $4.4 billion total in 2020, according to the Cellulose Insulation Manufacturers Association. Rachel Stern, the CIMA's executive director, said the limiting factor for producers in the short term is the availability of suitable fiber feedstock. Stern said the three largest U.S. manufacturers—which collectively make up about 75% of the total market—would need some time to increase capacity by 25%. One company estimated a jump that big would take a month during the industry's busy season; another company said it would take 30 weeks.
Labor shortages and the quantity and quality of raw materials are both challenges, as producers struggle to meet demand.
"Overall, I'd say that all the other manufacturers are at capacity given their present production facilities," Stern said in an email. "Of course, the big issues affecting growth of those companies are similar to other industries: availability of capital and availability of labor. What's the point in building another plant if you have difficulty staffing the one you already have?"
Stern continued, "As to the current market demand—yes, the members have a tough time keeping up. No one is concerned about an excess of inventory. I'd say it's a national concern, but primarily concentrated in the Northeast, Midwest, and Southwest. The Southwest has the greatest amount of new residential construction, whereas the Northeast and Midwest have a lot of retrofit requests for cellulose, plus good state energy incentive programs."
The North American Insulation Manufacturers Association, which represents fiberglass and mineral wool producers, did not issue a statement, although there are no reported supply chain issues with its members.
Heat pump makers also face hurdles
Assuming the utility grid continues to replace coal, oil and gas plants with renewable energy sources, heat pumps will help to lower greenhouse gas emissions. But manufacturers, according to The Washington Post, face a variety of problems, and homeowners who want to replace oil- and gas-burning appliances with heat pumps can expect hefty price tags even with utility incentives.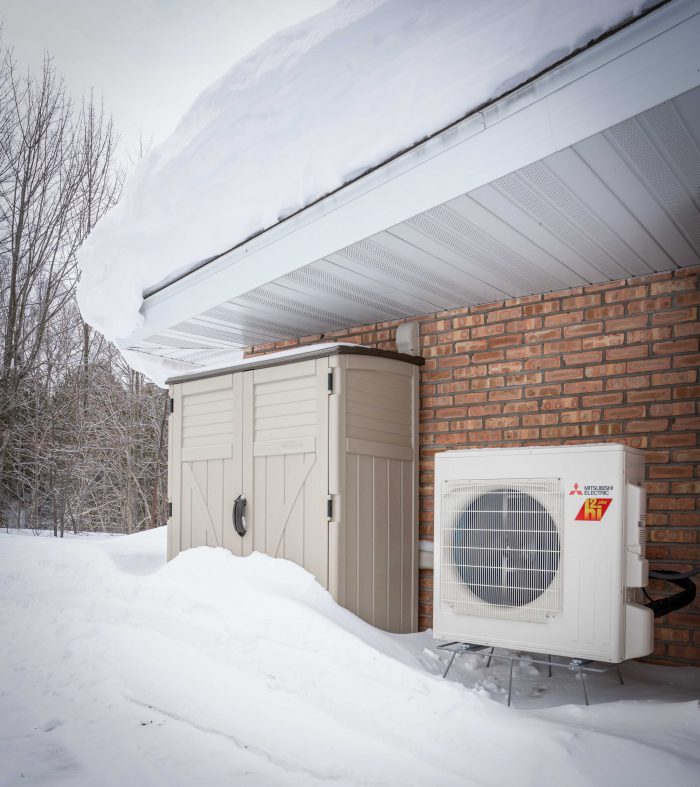 Stephen Yurek, president and chief executive of the Air Conditioning, Heating and Refrigeration Institute, a trade group, told The Post that a shortage of microchips is a global problem. Some manufacturers are leaving nearly complete heat pumps in warehouses because they still need a few parts before they can be shipped. CEOs are "begging and pleading for different parts," he said.
The Defense Production Act could be used to make chips a priority for heat pumps, but high prices for consumers and a shortage of installers will remain roadblocks, Yurek said.
In a written statement, Mark Kuntz, the CEO of Mitsubishi Electric Trane HVAC US (METUS), told GBA that the most promising heat pumps are variable-capacity units made mostly overseas.
"Currently the production of these systems, especially those incorporating ductless-style indoor units and offering cold-climate performance, is predominantly in overseas factories," he said. "In fact, METUS will benefit from a planned $98 million Mitsubishi Electric factory to be built in Turkey. On a North American level, we've recently increased production at our facility in Mexico, adding more lines and shifts."
Kuntz said the company is exploring its options for domestic production of variable-capacity units. Congress is now considering legislation that would provide rebates to low- and middle-income families that would increase U.S. heat pump demand. Like insulation manufacturers, however, Mitsubishi is waiting for more details on how the government intends to use the Defense Production Act.
What may be in the wings
One theory making its rounds among insulation trade groups is that the June 6 announcement is a prelude to a federal declaration of a climate emergency that would open the door to sweeping requirements for greater energy efficiency in both residential and commercial buildings. The government might, for example, order that any new housing financed with federally backed loans be built to the most recent energy codes, the 2021 International Energy Conservation Code (IECC).
That code, along with the companion International Residential Code (IRC), is adopted or amended by individual states as they see fit, and many states are using far older versions of the code with less stringent energy requirements. Forcing new houses to be built to the latest code would mean a big jump in the use of all forms of insulation.
Does that scenario make any sense?
"It does," said Koscher. "Absolutely. It would seem to fit what we have seen the administration do. There is a growing narrative that the time to act is quickly passing us by and if Congress won't do what's necessary, then the Biden administration is going to tap whatever authority it has to incentivize various industries to take action. And for our industry it's making sure that new homes are built to the latest standards."
Such a declaration would mean a "significant uptick" in the demand for building envelope technologies that today are used in a much smaller number of houses, he said.
"I think you would see an exponential growth in demand for continuous insulation, which in a number of climate zones is almost a necessity to meet the performance requirements of the 2021 IECC," Koscher said.
But there are limits to what the Biden administration can do without help from Congress and private industry, according to this Washington Post article. A pending Supreme Court case testing Obama-era regulations from the Environmental Protection Agency on carbon emissions from power plants could further muddy the waters by limiting the federal government's ability to regulate greenhouse gas emissions.
To date, the DOE has not spelled out exactly what its expectations are. GBA submitted a list of written questions to the department in mid-June, asking for more information on what the government wants manufacturers to do and how it intended to upgrade existing homes to meet climate goals. The department has yet to reply.
For now, insulation and heat pump manufacturers are looking ahead to meetings with government officials that would help flesh out what the Biden administration has in mind.
"We are taking a proactive approach and asking for a meeting now," Koscher said. "We're not going to wait for an invitation. We're going to ask to meet with them sooner rather than later. They are looking for input. If they had the details, they would have published them last week. It's a blank slate."
---
Scott Gibson is a contributing writer at GBA and Fine Homebuilding magazine.
Weekly Newsletter
Get building science and energy efficiency advice, plus special offers, in your inbox.