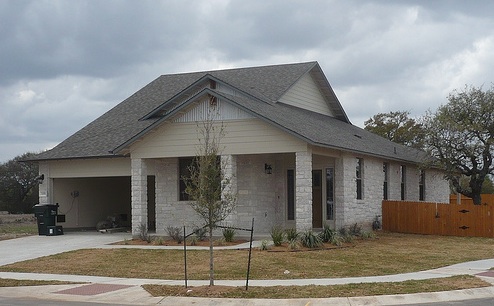 More than 200 homes and remodeling projects have been certified, and builder associations in 40 states have affiliated programs
A press release posted this week by the National Association of Home Builders furthered the notion that, during the downturn, green construction and remodeling has been building steam among consumers and industry professionals.
Titled "Green Building Growing at a Surprising Rate," the NAHB release notes that more than 3,100 builders, remodelers, designers, and others in the homebuilding business have earned the Certified Green Professional educational designation, which requires successful completion of 24 hours of instruction as well as industry experience and commitment to continuing education.
The level of participation, NAHB Chairman Joe Robson says, "exceeds even our most optimistic expectations."
That is a pretty quick ramp-up. The foundation of the NAHB National Green Building Program, the ICC-700-2008 National Green Building Standard, was approved in late January by the American National Standards Institute. The NGBS includes four threshold levels – Bronze, Silver, Gold, and Emerald – that provide builders with a means to achieve basic, entry-level green building, or achieve the highest level of sustainable green building that incorporates energy savings of 60 percent or higher.
The number of state and local homebuilder associations affiliated with the NAHB National Green Building Program hit 99 last week, so there are now 40 states with affiliated programs, including 17 programs that are statewide.
What will matter most in all this, though, will be the in-the-ground results. So far, NAHB says, more than 200 single-family homes, remodeling projects and developments in 43 states have received National Green Building Certification, and at least 300 more are scheduled for inspections.
For more information on green ratings and certifications, see Green Rating Systems
in our Green Building Encyclopedia
Weekly Newsletter
Get building science and energy efficiency advice, plus special offers, in your inbox.