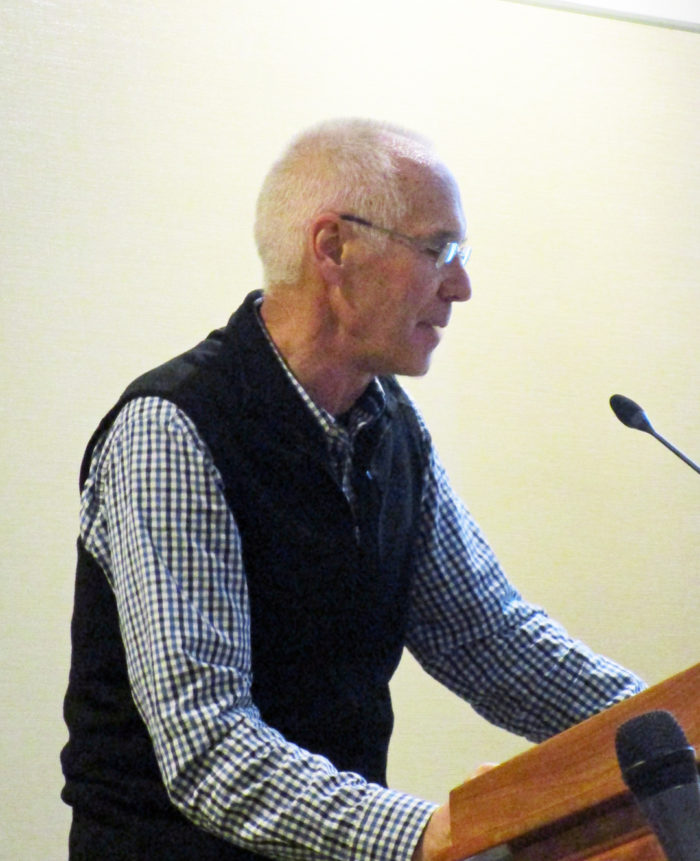 BuildingEnergy, the annual conference sponsored by the Northeast Sustainable Energy Association (NESEA), recently concluded in Boston. As usual, the NESEA conference was a great way to catch up with friends and to soak up information offered by some of the smartest scientists, engineers, designers, and builders in the country.
Here are notes from some of the presentations.
Net-zero isn't enough
The first session I attended was a panel discussion focusing on the embodied energy, environmental effects, and human health effects of building materials.
Jack Armstrong, chemical engineer: "It's not enough to be net-zero-energy or even net-positive. Every product has a lot of components. These materials all have embodied energy and ingredient concerns — for example, flame retardants in foams. With LEED Version 4, we are starting to ask, 'What about the materials? What about off-gassing?'"
Bruce King, structural engineer and straw-bale expert: "If you finish a building this year, the entire carbon hit from the construction happens immediately, beginning on the first day it is occupied. There is no operating energy yet. It takes 15 years for the rising operating energy line to cross the descending line from annual energy hit from the embodied energy of construction. When it comes to addressing climate change, though, now is when we need to make a difference. When you add a lot of solar panels and extra insulation to a project, you are adding a lot of embodied energy up front."
Greg Norris from the International Living Future Institute: "The real impacts of a building are larger than those we usually consider. What's true for embodied energy is also true for eutrophication, biodiversity, child labor, and human rights abuses. So we all have these multi-dimensional footprints. You cannot drive your footprint to zero. … Net…
Weekly Newsletter
Get building science and energy efficiency advice, plus special offers, in your inbox.
This article is only available to GBA Prime Members
Sign up for a free trial and get instant access to this article as well as GBA's complete library of premium articles and construction details.
Start Free Trial
Already a member? Log in