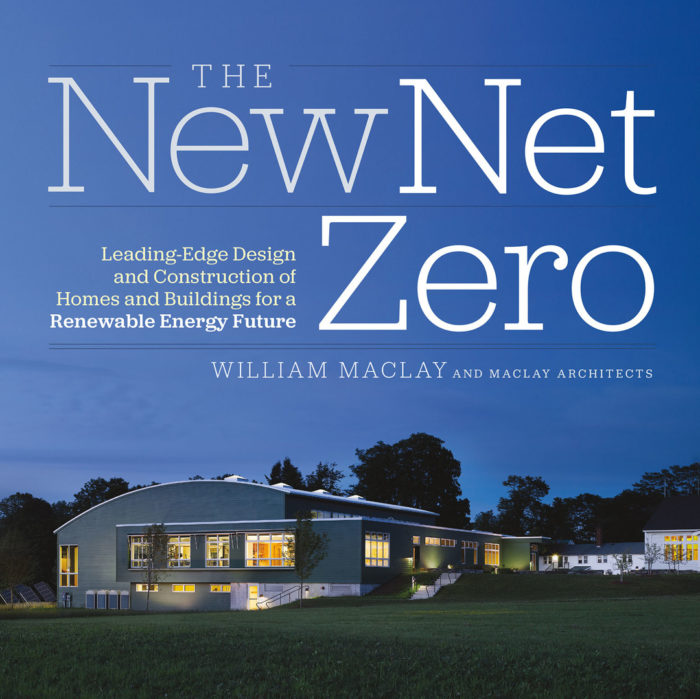 If you are a cold-climate architect looking for a reference book that provides guidance on designing energy-efficient superinsulated buildings, I strongly suggest that you buy William Maclay's The New Net Zero. It's the best book on the topic by far.
Bill Maclay is an architect based in Warren, Vermont. I first met Bill 21 years ago, in the spring of 1993, when I was working as a project manager at Northern Community Housing Corporation, a nonprofit developer of low-income housing. Bill was chosen as the architect for a mixed-use commercial and residential building that our office was building in Hardwick, Vermont.
With help from energy consultant Andy Shapiro, Maclay designed a building that was ahead of its time. It had double-stud walls filled with dense-packed cellulose, and was built with close attention to airtightness. Ventilation was provided by several heat-recovery ventilators. The building uses far less energy per square foot than most other Vermont buildings built in the early 1990s.
Over the years, I've followed Maclay's career, and have written several articles on buildings he's designed, including "Solar in the City" (Energy Design Update, September 2002), a profile of Pat Hanson's superinsulated house in Burlington, Vermont.
The New Net Zero is a remarkable achievement. It is a generously sized 553-page hardback that is lavishly illustrated with full-color photos and architectural details.
Maclay explains the principles behind good design
Maclay's book is comprehensive; it could easily serve as a textbook. Maclay introduces all of the topics that form the basis of an intelligent discussion of energy-efficient design, including building science fundamentals, principles of building enclosure design, the different definitions of "net zero," renovation vs. new construction, and cost-effectiveness. He also presents case studies.
Many of the buildings that Maclay chooses as case studies will be familiar to…
Weekly Newsletter
Get building science and energy efficiency advice, plus special offers, in your inbox.
This article is only available to GBA Prime Members
Sign up for a free trial and get instant access to this article as well as GBA's complete library of premium articles and construction details.
Start Free Trial
Already a member? Log in