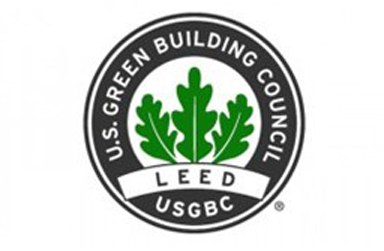 Five of the country's most influential developers of construction industry standards have announced a joint effort to create a single green standard that would be more coherent and cohesive than the jumble of overlapping green building standards and regulations that currently exist.
The agreement is an attempt to create a "single, holistic system" integrating the U.S. Green Building Council's LEED program, ASHRAE's 189.1 building standard, and the International Green Construction Code (IgCC), according to an article posted at Environmental Building News(EBN).
For those designing or building single-family homes, however, changes are probably years away. The new agreement is not expected to be in place before 2017 at the earliest, and it will not initially have any jurisdiction over what regulators call "the low-rise residential sector."
The new system will have three parts
The five organizations involved in the effort are ASHRAE (what used to be the American Society of Heating, Refrigeration and Air-Conditioning Engineers), the American Institute of Architects (AIA), the Illuminating Engineering Society (IES), the International Code Council (ICC), and the U.S. Green Building Council (USGBC).
According to the EBN report, the cooperative effort will result in a three-part system:
An updated version of the 189.1 standard.
IgCC, which becomes an "adoptable, code-enforceable version of 189.1" but ceases to be developed as an independent system.
The LEED (Leadership in Environmental and Energy Design) rating system.
The individual components will work together in a more coordinated way than they do now.
Speaking to EBN, ASHRAE President Tom Phoenix said, "Had we continued down the separate paths, there is always the chance that someone eventually is going to lose in that game. I think this is a win-win for everybody."
A mixed bag of standards led to some confusion
If you're not a code specialist, all of this may seem like a big bowl of alphabet soup. Brendan Owens, LEED vice president for technical development, posted an article in which he explains the background and how the new cooperative effort will be an improvement.
In 2005, he writes, the USGBC, ASHRAE, and IES collaborated on the ASHRAE 189.1 standard. In a parallel effort, the ICC started developing the International Green Construction Code.
"All of these tools started to appear in the market and jurisdictions appeared to be very confused," he said by telephone. "We had this situation where there wasn't an articulate and planned framework in the market and each organization was just talking about this and trying to clarify it on their own, and we weren't having the effect we wanted to have."
The fact that the five organizations are working together is, Owens said, one of the most important parts of the agreement.
Changes in residential approach could come later
The agreement covers commercial and high-rise residential construction, but not single-family homes. That's partly because neither the 189.1 standard nor the scope of the technical content in the IgCC covers single-family (low-rise) construction, Owens said. In time, however, the same approach could be applied to low-rise residential.
"If I were a residential builder," Owens said, "I would see that this is a model that could potentially streamline and harmonize a lot of local programs that are out there and their relationship to code. When the USGBC and ASHRAE, ICC, AIA, and IES are successful in developing an organized framework of how codes, standards, and rating systems all interact, I think the model is replicable on a residential scale."
Should that happen, Owens said, residential builders should find the regulatory landscape much easier to navigate.
Weekly Newsletter
Get building science and energy efficiency advice, plus special offers, in your inbox.