My file of interesting new green building products is bulging again, so it's time to highlight a few items that have caught my attention.
The nine products featured here include three insulation products (Amdry subfloor panels, Cornell nailbase panels, and Staycell One Step 255 spray foam), one manufacturer of fasteners to secure rigid foam (Rodenhouse), one window distributor (Zola), a new gasket-in-a-roll for installing windows (Tremco ExoAir Trio), one new type of siding (Apex Ultrex fiberglass siding), one HVAC product (a fan to move heat from one room to another), and one plumbing item (HydroRight Dual Flush Converter for toilets).
Full disclosure: while these products are intriguing, I can't vouch for their durability or suitability for your project. GBA welcomes feedback from readers who have used these products, so that our reviews can better reflect the collective wisdom of the GBA community.
Another subfloor panel for basement slabs
AmDry panels are OSB subfloor panels designed to be installed on a basement slab.
AmDry panels are similar to competing products like DriCore panels and Barricade subfloor tiles. (The DriCore panel is a sandwich consisting of waferboard adhered to a dimpled plastic vapor barrier which raises the subfloor off the slab and permits some air movement between the slab and the subfloor. The Barricade subfloor tile is an OSB panel bonded to a 1/2-inch layer of XPS rigid foam.)
AmDry panels include a dimpled bottom (like DriCore panels) as well as a layer of rigid foam insulation (like Barricade panels). AmDry panels are available in three different thicknesses (R-7, R-9, and R-11), all of which include a layer of expanded polystyrene (EPS) insulation. AmDry panels measure 2 ft. by 4 ft., so they are larger than competing products (which measure 2 ft. by 2 ft.). AmDry panels are sold at Home Depot. The price for an R-7 panel ranges from about $20 to $23.
AmDry panels are manufactured by Amvic Building System in Toronto, Ontario, Canada (416-410-5674 or 877-470-9991).
Nailbase for walls
The Cornell Corporation of Cornell, Wisconsin, has been selling nailbase panels to the roofing industry for years. Their nailbase panels consist of a layer of extruded polystyrene (XPS) foam bonded on one side to OSB. A nailbase panel resembles a structural insulated panel (SIP), but it has OSB on just one side instead of two.
The company is now promoting a nailbase panel, ThermaCal Wall, designed for walls. These panels are designed to be installed on the exterior side of a sheathed wall, either as part of a new construction project or a retrofit project. ThermaCal panels are available in thicknesses ranging from 2 inches (R-8) to 8 inches (R-38).
So what makes a nailbase panel designed for walls different from a nailbase panel designed for roofs? I called up Mike Coughlin, the president of Cornell, to find out. "It's the same stuff," Coughlin admitted. Coughlin told me that the company's 3-inch-thick nailbase panels sell for between $2.00 and $2.50 per square foot.
The main drawback to using nailbase panels is the high cost of shipping. If you live near Cornell, Wisconsin, however, you are in luck.
ThermaCal wall panels are manufactured by the Cornell Corporation of Cornell, Wisconsin (888-439-6411).
Spray foam insulation that doesn't need a thermal barrier
An insulation manufacturer, Preferred Solutions, is promoting a closed-cell spray foam (Staycell One Step 255) that has passed fire safety tests demonstrating that the foam resists ignition even when it isn't covered by an ignition barrier or a thermal barrier.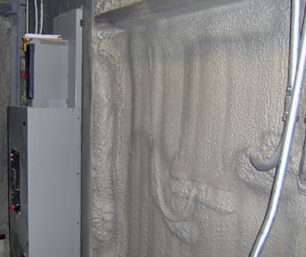 If approved by a local code official, Staycell One Step 255 could be installed in a crawl space, basement, or attic, without being protected by an intumescent coating or drywall.
According to John Stahl, the president of Preferred Solutions, Staycell One Step 255 meets the requirements of a thermal barrier (a more stringent standard than is required for an ignition barrier). It can therefore be used, uncovered, anywhere that foam needs an ignition barrier or a thermal barrier.
When installed on a flat or sloped ceiling (for example, against the underside of roof sheathing), Staycell One Step 255 must be installed at a minimum thickness of 1/2 inch to perform as an ignition barrier or a thermal barrier. When installed on walls, the Staycell One Step 255 must be installed at a minimum thickness of 1 inch.
The foam cannot be used on both the walls and the ceiling of a room unless at least one of these surfaces is covered by drywall or an intumescent coating, because the foam has not passed fire safety tests when installed on both walls and ceilings.
Because Staycell One Step 255 is expensive, it is often installed as part of an insulation system consisting of two different types of spray foam: a less expensive base layer, followed by an exposed layer of Staycell One Step 255 to protect the underlying foam from ignition.
The fire safety testing procedures for spray foam insulation are complicated and somewhat controversial, so builders should check with their local building code official before proceeding with plans to install Staycell One Step 255. According to the manufacturer, Staycell One Step 255 has been tested in accordance with ASTM E-84, UL 723, and NFPA 255; these tests are designed for sample thicknesses up to 4 inches. The results showed a flame spread index of 25 and a smoke developed index of 300. The two-layer hybrid system (consisting of a less expensive spray foam base layer and a top layer of Staycell One Step 255) has also undergone a fire performance test in accordance with UL1715 (a large-scale room fire test). This UL1715 test was performed two ways: once with 5 inches of spray foam in the walls, but no spray foam in the ceiling or roof, and once with 8.5 inches of spray foam on the ceiling, but no spray foam on the walls. The test was not performed with spray foam in both the walls and the ceiling.
For more information on ignition barriers and thermal barriers to protect spray polyurethane foam, see Thermal Barriers and Ignition Barriers for the Spray Polyurethane Foam Industry.
Staycell One Step 255 is manufactured by Preferred Solutions of Cleveland, Ohio (800-522-4522 or 216-642-1200).
Fasteners for rigid foam insulation
A manufacturer of fasteners, Rodenhouse Inc., sells several types of specialty fasteners designed for attaching rigid foam insulation to walls, ceilings, and floors. Among the fasteners sold by Rodenhouse:
Rodenhouse fasteners are available at L&W Supply centers, U.S. Gypsum centers, and in many locations where Dow, RMax, or Owens Corning rigid foam products are sold.
Rodenhouse, Inc. is located in Grand Rapids, Michigan (800-249-4747 or 616-454-3100).
For more information, check out the following video:
High-performance windows from Poland
The latest U.S. distributor of high-performance triple-glazed European windows is Zola Windows of Louisville, Colorado.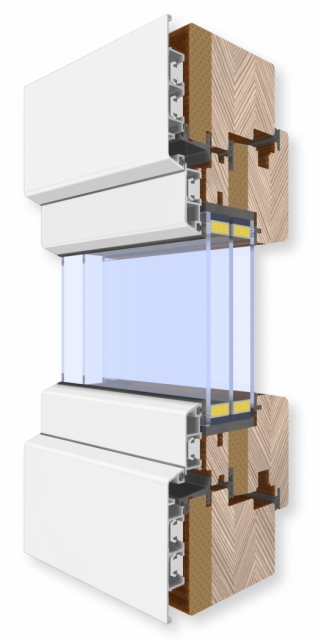 Zola Windows was founded by Florian Speier, a Swiss architect. His company imports windows from a factory in Poland. When I asked Speier to identify the name of the Polish window manufacturer and the location of its factory, our conversation took a sharp turn into a dark cul-de-sac that seemed to be right out of a John le Carré novel. Speier answered, "We don't disclose that, unless you want to sign a nondisclosure agreement."
OK, Florian. The windows are made in Poland by a window company known as "Producenta okien który nie może być nazwany" (the window manufacturer that cannot be named).
Zola offers casement windows, tilt/turn windows, fixed windows, and sliding glass doors. The company offers different frame options, including tropical hardwood frames, aluminum-clad wood frames, and vinyl frames. Most of the windows sold by Zola are triple-glazed.
The company offers three levels of thermal performance. The lowest level is called Classic; these windows come with double glazing. The intermediate level is called Thermo; these windows are triple-glazed. The top level is called Thermo Plus Passive House; these windows have aluminum-clad wood frames and triple glazing that meet Passivhaus requirements.
Zola Thermo Plus windows range in cost from an average of about $60 per square foot (for a house with relatively large windows) to about $90 a square foot (for a house with windows of a more traditional average size).
Most windows are shipped from Poland to the U.S. in a dedicated shipping container. Zola has established a set price of $4,800 per order for shipping. The lead time from order to delivery is about 15 to 18 weeks.
Zola Windows is located in Louisville, Colorado (303-578-0001).
A high quality gasket to seal cracks
European builders have long known that gaskets and tapes do a better job of sealing air leaks through cracks than caulk or spray foam. Tremco Sealants has come up with a new gasket material that comes in a roll, ExoAir Trio, to seal the crack between window frames and window rough openings. The product can also be used to seal other, similar cracks.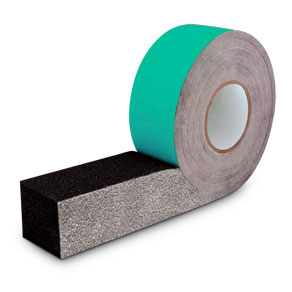 The manufacturer describes ExoAir Trio as a flexible open-cell polyurethane foam tape that is impregnated with acrylic resin. The product expands after it is installed, creating an airtight, vapor-permeable seal. The product is compatible with vinyl, wood, concrete, aluminum, and most other building materials.
The gasket material is available in several widths, and in three different thicknesses (designed to accommodate gaps from 3/16 inch to 3/4 inch wide).
When installed on a window, the tape should be installed before the window is inserted into the rough opening. First, the sill tape is installed on the rough sill. Then a glob of caulk is installed in each of the four corners of the rough opening. Next, the tape for the jambs and head are installed on the window frame. Once all four lengths of tape have been applied, the window is inserted into the rough opening.
In his Arlington Passivhaus blog, Roger Lin reported on his use of ExoAir Trio for sealing gaps around windows. "When delivered, it is about 5/32 inch thick," Roger wrote. "Once released from the roll, within minutes, the foam expands to 1 1/2 inch. … This speedy expansion means whoever does the install must know exactly what they are doing and cannot take too long with each window install. Even though the installer needs to know what they are doing, this doesn't mean he/she can't learn how to do it relatively quickly. … I think it isn't a difficult material to use, but learning how to properly use it before any actual installation is absolutely crucial."
Lin continued, "A few things about the Trio that we learned: keep it cool; work quickly; always cut [it] a little longer [than the length you need]; and keep unused tape rolled up."
One distributor of ExoAir Trio is the Small Planet Workshop in Olympia, Washington, a company owned by Albert Rooks. While Rooks likes many aspects of ExoAir Trio, he notes that builders need to learn about the product's quirks before using it. "With this product, compression is the key," Rooks told me. "When we used the ExoAir Trio that is advertised for gaps ranging from 7 mm to 15 mm in a typical 1/2-inch window gap — that's about 12.5 mm — it wasn't tightly compressed after expansion, and there was some air movement through the crack. We could feel air coming in during a blower-door test. So we switched to the product that is advertised for gaps ranging from 10 mm to 20 mm, and that worked better, because the tape was compressed tighter after expansion. The other problem is that when you unroll the foam, it starts expanding. On a cold day, it expands slowly, but on a hot day it expands quickly. We've had builders who put in big windows on a hot summer day, and they couldn't get the window in fast enough before the tape expanded. It expanded so much that the window wouldn't fit in the rough opening. It's a challenge. Some builders just keep the stuff in a cooler at the job site, so that it doesn't get warm."
Eric Horstman, a representative of Tremco, agrees that the product can be tricky to use when the weather is hot. "On hot days, the product needs to stored cool," Horstman told me. "It does expand fast. The larger the window, the more important that is."
ExoAir Trio gasket material is manufactured by Tremco Sealants of Beachwood, Ohio (800-321-7906 or 800-852-8173). The Small Planet Workshop (855-367-7442) sells a 19.7-foot roll of ExoAir Trio that is 2.5 inches wide, intended for gaps that range from 10 mm to 20 mm, for $60.50 ($3.07 per foot).
For more information on ExoAir Trio, check out the video below.
Fiberglass siding
A North Dakota company, Apex Siding, is selling a new type of siding made of pultruded fiberglass — the same type of fiberglass used to make fiberglass windows.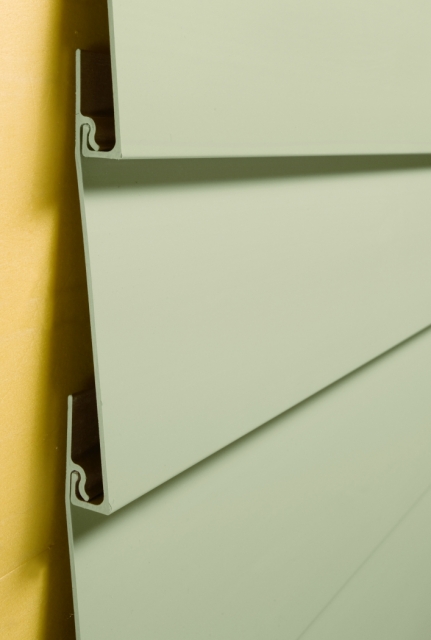 Just as fiberglass windows perform better than vinyl windows, pultruded fiberglass siding should perform better than vinyl siding.
Apex sells two types of Apex Ultrex lap siding: one with a 4-inch reveal and one with a 7-inch reveal. Because pultruded fiberglass has a lower coefficient of thermal expansion than vinyl, Apex Ultrex siding can be nailed tight to the wall.
Apex Ultrex siding is 90/1000 inch thick — about twice as thick as vinyl siding, but much thinner than fiber-cement siding. Like vinyl siding, it is flexible and bendy before it is installed on a wall.
Apex Ultrex siding comes from the factory with a baked-on acrylic finish. "It isn't paint," says Paul Barrington, Apex's product training manager. "It is a solid acrylic applied in pelletized form during the extrusion process. We think it is a permanent finish, although it will fade."
When I asked Barrington how much Apex Ultrex siding costs, he said, "I really can't discuss price. It's a premium siding. The cost is above fiber-cement but less than brick."
Apex Siding is located in Fargo, North Dakota (888-215-1092).
A fan for wood-heated homes
The ComfortGeni is a fan designed to be move warm air from one room in a house to an adjacent room. It is especially useful in homes that have one room that gets too warm — perhaps due to a wood stove or solar heat gain through windows — while adjacent rooms stay cool.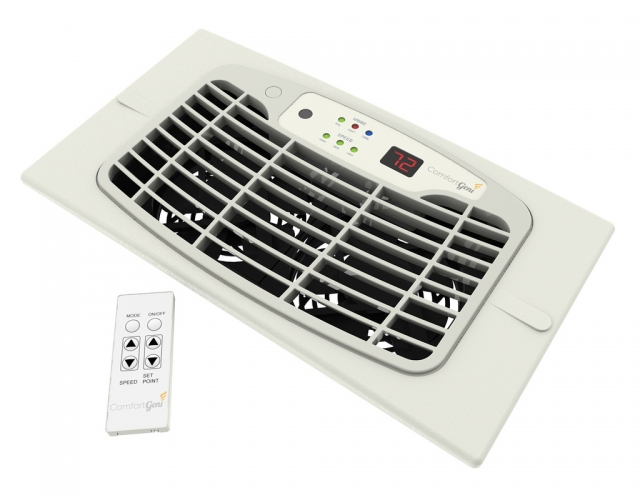 The ComfortGeni is designed to be installed in a standard 6" x 10" register boot. It can be installed in a wall or a floor. The unit's two fans draw only 14 watts. The fans are powered by 12-volt DC motors; an included wall cube that plugs into a standard 120-volt outlet supplies the DC power.
There are two models: the ComfortGeni 4x and the ComfortGeni 6xr. The one you want to buy is the ComfortGeni 6xr. It is more powerful and quieter than the 4x — it is rated at one sone — and it only costs $20 more than its little brother. It is controlled by an adjustable thermostat, as well as by a remote control unit.
The ComfortGeni 6xr has three speeds; the airflow rate ranges from 115 cfm at low speed to 150 cfm at high speed. The ComfortGeni 6xr can be purchased for $146 on Amazon.
ComfortGeni is located in Indianapolis, Indiana (317-650-5348).
A kit to convert an ordinary toilet into a dual-flush toilet
A company called MJSI is selling a flush valve for toilet tanks that converts any toilet to a dual-flush toilet.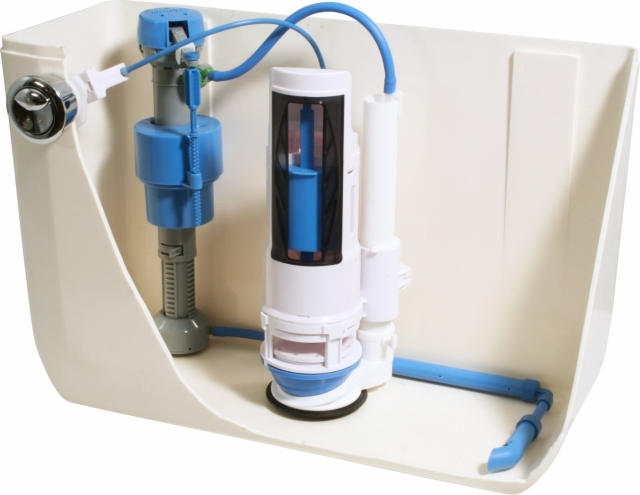 The HydroRight Dual Flush Converter replaces the flush valve inside the toilet tank. The kit includes a button that replaces the flush lever; the button has two options (a small volume flush for liquids and paper, and a large volume flush for solids).
Installation takes about 10 minutes and does not require removal of the toilet tank. To install, you have to remove the old flapper and handle, and then slide the dual flush converter down the overflow tube and tighten the unit in place. Then you replace the flush handle with a new button. The unit requires a minimum clearance of 10 inches from the highest point of the flush valve opening to the top of the tank lid.
The HydroRight dual flush converter is available from several sources on the web for between $25 and $30.
The HydroRight Dual Flush Converter is manufactured by MJSI of Irving, Texas (800-523-5135).
Martin Holladay's previous blog: "All About Dishwashers."
Click here to follow Martin Holladay on Twitter.