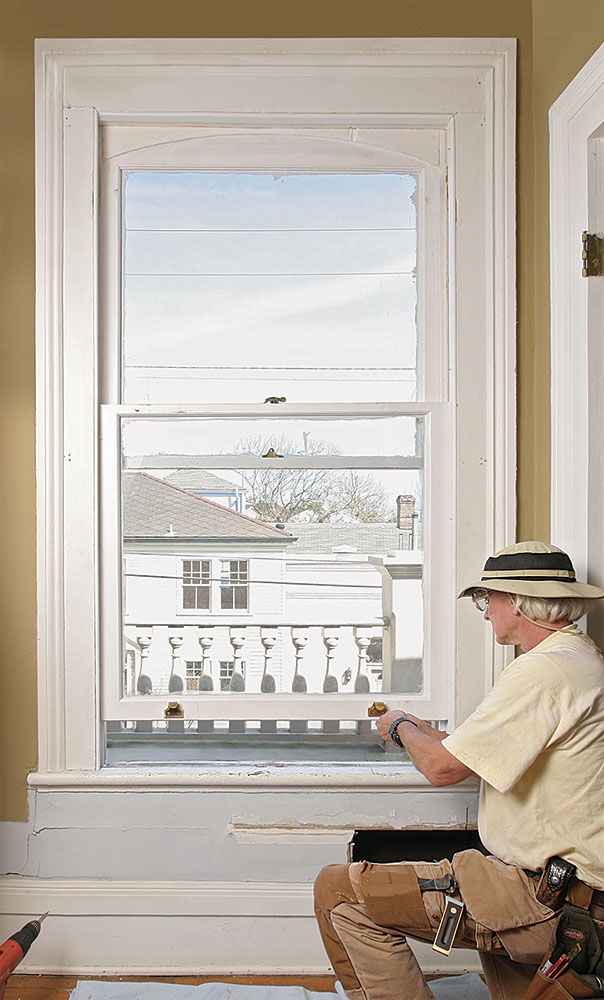 A client recently complained to me about how badly the old windows rattled in his historic home. He wanted to stop the noise as well as the air infiltration, but he didn't want me to replace the windows. Like me, my client understands the important role that original windows play in preserving an older home's historical integrity.
As a carpenter who specializes in restoration projects in New Orleans, I've come to appreciate not just the beauty of old windows but also their solid construction. All the sashes I see are made from locally milled cypress, a wood that has long been prized for its strength, its workability, and its rot-resistant qualities: ideal characteristics in this hot, wet climate. With the resources available today, boosting the efficiency of old sashes doesn't mean tearing them out or painting them shut. You can have smooth-working windows original to the house that don't rattle in the wind or make you dread next month's energy bill.
Old sashes work better
Most people who want to address the issue of leaky windows tend to have a knee-jerk reaction: Either install storm units over the existing window opening, or remove the old sashes in favor of replacement windows (new units that insert in the old jambs). While storm windows can be installed to look unobtrusive, they are a pain to operate. To me, the much-more-expensive method of installing replacement-window units also has disadvantages. For starters, many of them don't come close to operating as effortlessly as old sashes hung with counterbalanced weights. Unlike the pulley-and-counterweight system, which has few working parts, replacement windows contain many pieces that can break down over time, resulting in operation that deteriorates with age.
As an alternative course,…
Weekly Newsletter
Get building science and energy efficiency advice, plus special offers, in your inbox.
This article is only available to GBA Prime Members
Sign up for a free trial and get instant access to this article as well as GBA's complete library of premium articles and construction details.
Start Free Trial
Already a member? Log in