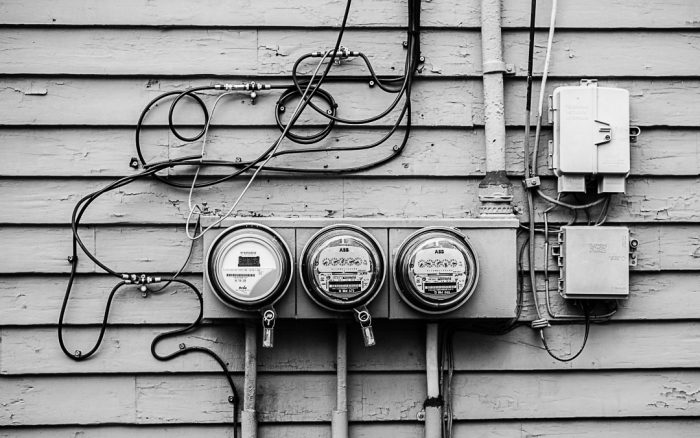 You might consider moving to Hawaii for its balmy weather and postcard-perfect beaches, but it won't be for cheap power.
A state-by-state listing of electricity costs finds Hawaii at the top of the rankings with a retail price of 29.5 cents per kilowatt hour and average residential bills of $149 a month.
At the opposite end of the spectrum, residents of Washington state paid about a third of that—9.66 cents per kWh in 2017—with residential bills averaging about $99 per month. The lowest monthly bills could be found in New Mexico, where they averaged $79. The U.S. average was $111.67 per month.
The statistics came from the Energy Information Administration and were summarized in a recent Eye on Housing report from the National Association of Home Builders. The summary shows a  wide swing in costs and rates for electricity across the country, which in all represented about 9% of total housing costs in 2017.
Monthly bills reflect not only per kWh costs but also how much electricity a household uses. Although Hawaii shows the highest average bills in the country, for example, Hawaiians on average consume less electricity than anyone else.
Other observations:
Electricity costs were highest in Hawaii and Alaska (21.27 cents per kWh) but the balance of the top 10 list was mostly in New England. Connecticut and Massachusetts residents paid more than 20 cents per kWh, while Maine had the lowest costs in the region (15.97 cents per kWh). California (18.31 cents per kWh) and New York (18.03 cents) made up the rest of the top 10.
The states with the lowest retail costs were sprinkled across the country. Washington enjoyed the lowest costs in the country, but the other states in this group included Louisiana (9.74 cents per kWh), Idaho (10.04 cents), Oklahoma (10.61 cents), Tennessee (10.72 cents), and North Carolina (10.94 center).
 On average, monthly residential consumption was 867 kWh in 2017. States in the Southeast showed the highest monthly use. Louisiana topped the list at 1,187 kWh per month, followed by Tennessee (1,150), and Alabama (1,136). The report attributes the higher-than-average consumption to the high demand for air conditioning. Areas where summers aren't so hot and humid showed lower consumption. The states with the lowest monthly totals, after Hawaii, included Vermont (538 kWh per month), Maine (546 kWh), California, (554 kWh), and New York (572 kWh).
An NAHB analysis also shows a connection between energy consumption and the age of housing. Single-family houses built before 1950 use 135 Btu/square foot, compared with 100 Btu/square foot for houses built between 2000 and 2009. NAHB attributed the change to better insulation and more energy efficient appliances.
-Scott Gibson is a contributing writer at Green Building Advisor and Fine Homebuilding magazine.
Weekly Newsletter
Get building science and energy efficiency advice, plus special offers, in your inbox.