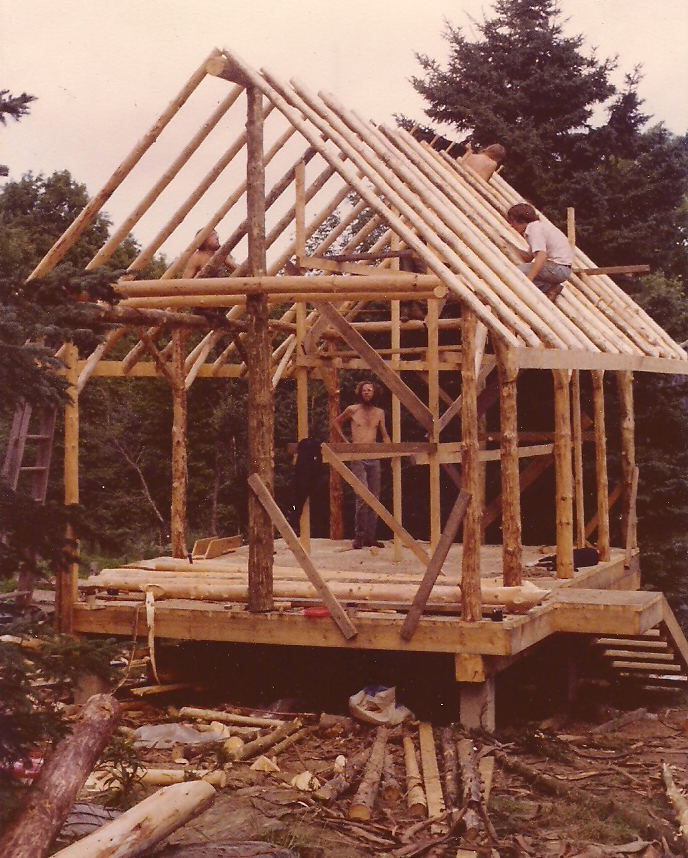 A discredited theory of embryonic development held that "ontogeny recapitulates phylogeny" — in other words, that the the developmental stages of an embryo (its ontogeny) mimic the stages of evolutionary development experienced by the species (its phylogeny). One piece of evidence supporting the theory: in early stages of development, a human embryo has a tail.
Those defending the theory pointed out that a human embryo starts out as a collection of cells; later, it looks like a frog. As it develops, the fetus may resemble other species; but eventually, when fully developed, the result is a human baby.
The recent wave of nostalgia for the hippie buildings of the 1970s — evidenced by Vera Novak's blog on "The 1970s vs. the Millennial Generation" and Adam Cohen's recent presentation at the Passive House New England symposium — led me to consider an analogy between hippie building and the discredited theory of ontogeny. Here's my theory: each hippie family's developmental odyssey mirrored five thousand years of residential construction history. To put it another way, "hippie building recapitulates the history of technology."
Sleeping on the ground
My own story may serve as a typical example. When I first moved to the land where I now live, I slept in a tent and cooked over an open fire. With the help of friends and family, the land was (very slowly) developed.
Since the road to our clearing in the woods was rudimentary, and our vehicles were patched together with baling wire and duct tape, transportation was often on foot or by ski. Our toilet facilities were the same as those used by backpackers: the woods.
Our first project was to build an outhouse. While the outhouse was under construction, we looked around for a source of water. Eventually we found a wet patch…
Weekly Newsletter
Get building science and energy efficiency advice, plus special offers, in your inbox.
This article is only available to GBA Prime Members
Sign up for a free trial and get instant access to this article as well as GBA's complete library of premium articles and construction details.
Start Free Trial
Already a member? Log in