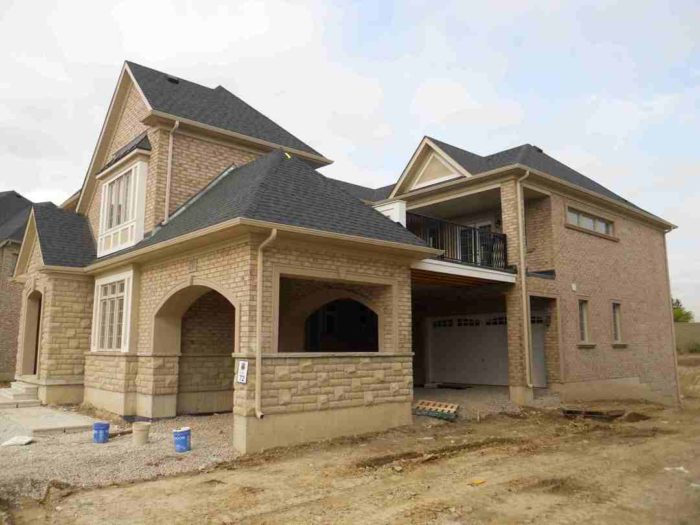 There's a reason that every high-performance car is sleek and compact in shape; sleekness improves performance. The same principle applies to centuries-old sculptures that keep their features and endure centuries of weathering and the test of time: keep the shape simple.
Unfortunately, the current trend is to build large homes that have poorly designed floor spaces. The physical shape of these origami-like buildings impacts our lives, our comfort, and our energy bills.
Finding beauty in simplicity
Homes are functional art. A home has to be durable, comfortable, and (ideally) close to maintenance-free.
Humans are attracted to beautiful things. When we distill the features of a home down to their essence, the result is a simple design that meets our ergonomic needs.
Take furniture, for example. Some artisanal furniture shops sell great examples of functional objects that are honest and essential, creating lines of furniture like Danish teak dining room sets. Not all furniture is loved, but pieces that do evoke caring are always welcomed by the next generation. Good design transcends time and fashion.
This concept is at the core of the "Not So Big House" series of books written by Sarah Susanka, who urges us to spend not on large size and complexity, but on good design with thoughtful detailing.
Since many Europeans pay phenomenally high utility prices, they have been building super-efficient homes with simple shapes for 20 years now. The movement has even inspired Twitter hash tags, including #BoxyButBeautiful.
Complexity ≠Efficiency
Let's get one thing straight: complexity works against efficiency in many ways. In many cases, things get missed in the design that have to be solved in the construction phase. Or worse: errors just drywalled and painted over.
Right from the start, complexity requires more planning and more explaining. And once construction starts, framers have to do more cobbling. Inspectors miss things, because there's so much to look at.
Yes, the detailing for this type of building can be done properly, but it's often overlooked. Have a look for yourself at how varied and complex the features of an origami home can be!
This lovely tin-roofed side attic is on the main floor. It will get short shrift on insulation detailing. The brick of the second floor wall is supported by a steel I-beam that bears on two columns. With no attic hatch to provide the access for quality control, what's the incentive to detail everything right?
See the video below for a look inside.
Let's be frank and call it what it is: a side attic with a huge steel beam running through it. These areas are rarely insulated and air sealed properly, because the work is difficult to do well.
What's this? We're looking up toward the second-floor ceiling, and this is a dead space. It's 2 square feet of floor space that could have been added to a closet. This is what happens when you have room to squander: you get lazy in the design and layout.
The origami wouldn't be complete without fetishizing the dormer. You can see the extent a framer needs to go through for that "cathedral look" inside a nameless second floor window.
Large houses have more point loads and therefore more columns and built-up beams along outside walls. Again, these require careful planning and detailing to avoid thermal bridges.
A house with a huge footprint has point loads and beams that disrupt HVAC runs. Here we see HVAC art, but what it spells is discomfort. This problem should have been addressed at the design stage.
The thermal bridging that will take place at each powder-coated steel column is significant. Unless the builder uses a good insulated sheathing and details the connections properly, this house will be comfort-challenged.
This expensive bump-out in the wall is for a fireplace gas insert. It's unnecessary; it could have been bumped in. But we like our interiors to have clean lines: no bulkheads or bumped-in fireplaces! Check below to see all that's gone into making this happen. With all the extra framing and the mini roofed attic, it's a lot of detailing.
Here's what the bump-out in the photo above looks like in the basement: lots of framing and a shallow cubby that serves little purpose.
The kitchen sink bump-out and the fireplace bump-out: two for one!
It's official: everyone needs a bump-out!
The following three pictures provide a sequence showing what can go wrong with a bump-out. Of course, it's expensive to add four more corners to the building, both from a construction perspective and an energy-efficiency perspective.
This is what the bump-out looks like in the basement. We see four ducts, with one pair supplying each floor above grade level. Notice that the ducts all have to bend around the header and that each 45° elbow introduces 10 feet of equivalent duct resistance to the air flow.
On the main floor, we see a box in each corner for ducts that run to the second floor. Putting a duct against an outside wall is not good design practice; it's even worse in an outside corner.
Here's the second floor, where the ducts turn in and come up through the floor. The conditioned air will have a lower pressure and temperature by the time it completes its journey upstairs.
As Passivhaus builder Ed Marion likes to say about this one, "It has bump-outs on its bump-outs!"
Detailing for a good air seal along this stepped foundation wall isn't impossible, but it takes some focus.
Here's what a stepped wall looks from the inside. The pony wall to foundation wall transition is never elegant, especially when it's covered by roll insulation.
Bonus rooms above garages are responsible for a constant stream of complaints. This type of room is more exposed than other rooms in the house and is distant from the furnace.
With the large catchment area of this roof emptying out onto one small length of gutter, it's just a matter of time before the house suffers an ice dam.
Like the house above, the large catchment area of this roof empties out onto one small length of gutter.
Greg Labbé is co-owner of BlueGreen Consulting Group, a high-performance home consulting firm that works with architects, builders, and homeowners to optimize the energy performance of new and existing homes through detailed energy modeling and site testing.