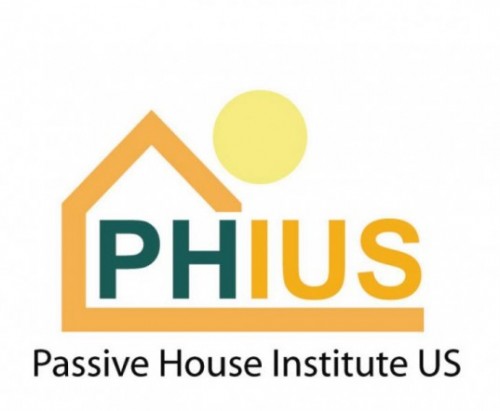 UPDATED on 1/27/2012
On August 17, 2011, the Passivhaus Institut in Darmstadt, Germany cut all contractual ties with the Passive House Institute U.S. (PHIUS). The director of the Passivhaus Intstitut, Wolfgang Feist, announced, "We must make it clear that PHIUS may no longer rely on PHI's name and expertise to bolster its own image."
This announcement meant that Americans interested in obtaining internationally recognized Passivhaus training could no longer depend on PHIUS to provide that training. Stepping into the breach, trainers from the Passive House Academy in Ireland began offering training in New York and California. Unlike PHIUS, the Passive House Academy has good relations with the Passivhaus Institut in Germany, so training by the Passive House Academy is internationally recognized.
PHIUS fights back
Apparently worried about its eroding share of the lucrative market for Passivhaus training, PHIUS has issued a broadside aimed at the Passive House Academy.
On January 17, 2012, PHIUS sent out an e-mail announcing that only PHIUS was allowed to use the phrase "certified passive house consultant." The e-mail noted, "PHIUS has invested and continues to invest a great deal into its North American-focused training. … Consequently, PHIUS intends to assure the common law rights inuring to it from its long-standing use of the CPHC mark. It is a term that can only be used by our PHIUS-certified CPHC community. PHIUS' attorneys are issuing a cease-and-desist request to the Passive House academy and other organizations using the term CPHC. We are also requesting that the Academy carefully and explicitly identifies itself as distinct from PHIUS or Passive House Alliance. We will ask other Passive House organizations to make the same distinction."
Whether or not PHIUS's claim to exclusive "common law rights" to the phrase "certified passive house consultant" will survive the scrutiny of the courts remains an open question. (For more information on attempts to trademark Passivhaus terms, see Can 'Passive House' Be Trademarked?)
One person who received the PHIUS's e-mail was New York architect Ken Levenson. "The Passive House Academy is doing trainings on both coasts," said Levenson. "PHIUS is worried that there is confusion about whether the Academy is associated with PHIUS. Unfortunately, their response is to come down like a ton of bricks."
PHIUS tries to trademark CPHC and threatens New York Passive House
On January 12, 2012, PHIUS tried to trademark the letters "CPHC." Moreover, on January 18, 2012, PHIUS sent a cease-and-desist letter to New York Passive House, challenging the organization's use of their e-mail address list. For details on these stories, see PHIUS Tries to Trademark 'Certified Passive House Consultant.'
Weekly Newsletter
Get building science and energy efficiency advice, plus special offers, in your inbox.