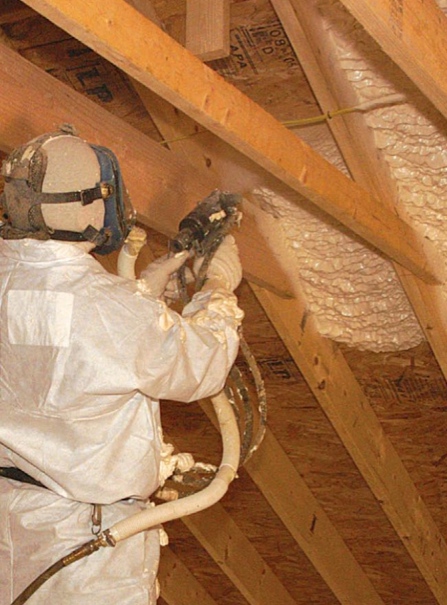 Rob Graff is getting a new roof, and with it an opportunity to turn his vented attic into an insulated, conditioned space.
But he's also got some concerns.
"They will be spraying 5 inches or so of closed-cell foam directly against the decking," he writes in a Q&A post at GreenBuildingAdvisor. "This will fully seal my attic. My question is, how does this work if you do not have air conditioning in the house, other than window units in the bedrooms and one in the living room?"
Graff's two-story house includes a partially finished attic, and he's not sure how that can be vented once the roof deck is insulated.
"My concern is that, because heat rises, the attic will gather heat. How do I get that heat out of the attic if it has no vents? Also, how would I integrate a whole-house fan into this design?"
Graff's questions are the topic for this Q&A Spotlight.
The attic is just another room
Once the roof deck is insulated, the attic becomes a conditioned space just like any other room in the house, GBA senior editor Martin Holladay says. "If you install closed-cell spray foam on the underside of your roof deck, creating an unvented attic, there is no reason to believe that your attic will be warmer than a vented attic," Holladay writes. "If anything, it will probably be cooler.
"Your attic will be within 5 or 10 degrees of your living room temperature. If your living room is hot, your attic will be, too. If your living room is cool, your attic will be, too."
The closed-cell foam, Holladay adds, should have only a marginal effect on how…
Weekly Newsletter
Get building science and energy efficiency advice, plus special offers, in your inbox.
This article is only available to GBA Prime Members
Sign up for a free trial and get instant access to this article as well as GBA's complete library of premium articles and construction details.
Start Free Trial
Already a member? Log in