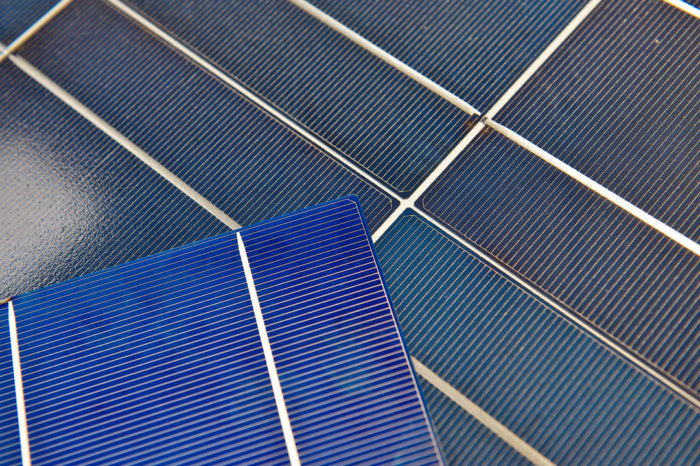 President Trump has announced the imposition of new tariffs on imported photovoltaic (PV) cells and panels, acceding to the request of two foreign-owned companies with facilities in the U.S., Suniva and SolarWorld. The tariffs were vigorously opposed by a trade group representing the U.S. solar industry.
The new duties start at 30% but will decline over four years to 15%. In each of those four years, the first 2.5 gigawatts of imported solar cells won't be subject to the tariff, The New York Times reported, a move designed to help PV module manufacturers in the U.S. retain access to cheap cells.
Trump acted after getting recommendations from the U.S. International Trade Commission, which conducted hearings on the request from Suniva and SolarWorld. Also on Monday, Trump ordered new tariffs on imported washing machines.
The tariffs are part of a trade broadside from the Trump administration that also includes his withdrawal from the Trans-Pacific Partnership and negotiations to rewrite the North American Free Trade Agreement to make the agreement more favorable to the U.S.
Some experts worried that the protectionist moves would touch off more widespread trade disputes. Chad Brown of the Peterson Institute for International Economics told The Washington Post, "There's a real chance that this opens the floodgates."
The Times reported that more than 95% of solar panels sold in the U.S. are imported, half of them from Malaysia and South Korea. China has became a powerhouse in solar cell and module manufacturing, with its share of global cell production rising from 7% in 2005 to 61% in 2012, The Post reported, while as many as 30 U.S. manufacturers of PV modules have gone out of business.
Low prices on imported solar cells and panels hurt U.S. manufacturers, but they also have driven down the cost of solar installations by 70% since 2010. And in the wake of the decision, the Solar Energy Industries Association warned that 23,000 Americans who install PV systems would lose their jobs this year, while billions in solar investments would be delayed or canceled.
In a statement, SEIA President Abigail Ross said the tariffs would not be enough to keep either Suniva or SolarWorld afloat and would damage a sector of the economy that has been booming.
SEIA included a statement from Tony Clifford, the chief development officer at Standard Solar, a SEIA member. "It boggles my mind that this president — any president, really — would voluntarily choose to damage one of the fastest-growing segments of our economy," he said. "This decision is misguided and denies the reality that bankrupt foreign companies will be the beneficiaries of an American taxpayer bailout."
GTM Research predicted that the tariffs would mean an 11% drop in U.S. solar installations over the next five years, a reduction of 7.6 gigawatts of installed capacity through 2022.
Weekly Newsletter
Get building science and energy efficiency advice, plus special offers, in your inbox.