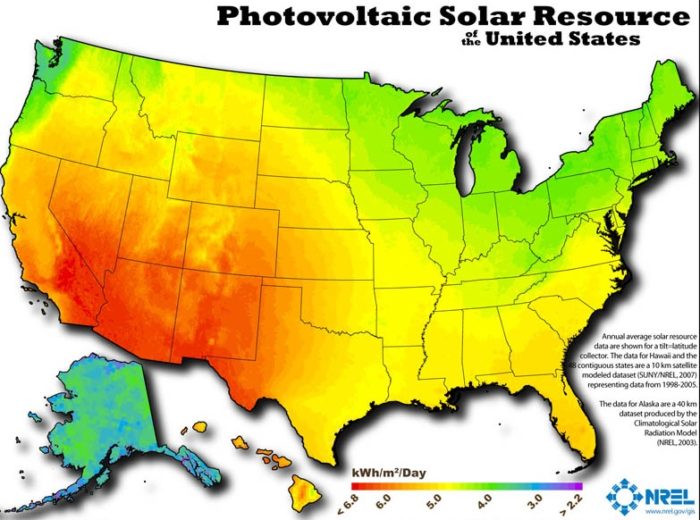 Many homeowners think of solar power as an improvement that might be cost-effective in the long term but prohibitively expensive in the short term. Even solar power, though, is susceptible to market forces, and right now those forces are pushing prices down in the U.S.
A New York Times story published on Thursday puts a perspective on PV system prices – which, the article notes, have dropped about 40% since the summer of 2008 – and the corresponding federal and state incentives designed to encourage homeowners to install renewable-energy systems.
There already are programs in place, including solar-buying collectives such as 1BOG, to help prospective PV system buyers land discounts. And some installers and municipalities – including Palm Desert, California, and Boulder County, Colorado – offer lease or finance options that allow homeowners to pay down the cost of their PV system through their property taxes or through the savings on their energy bills.
An expanding customer base?
But market equilibrium can be a wonderful thing, providing perhaps the most motivation yet for homeowners who had been on the fence about buying a system, even if federal and state incentives wind down as solar prices slip (check the Database of State Incentives for Renewables & Efficiency for updates on state, local, utility, and federal incentives and policies).
The Times piece cites one homeowner's purchase of a 64-panel PV system for $77,000 (for a 7,000-sq.-ft. house in southeast Texas), which the owner says would have cost him $100,000 a year ago. He also will take a $23,000 tax credit and expects the system to trim 40% to 80% from his electric bill, which has been running $600 to $700 a month.
A lot of panels, the story adds, are coming from China, and the price drops, which are ongoing, are hurting many U.S.-based manufacturers. In the long term, however, manufacturers who manage to hang on could see a more robust and considerably expanded market for their products.
Weekly Newsletter
Get building science and energy efficiency advice, plus special offers, in your inbox.