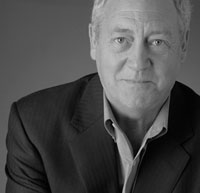 Vinyl's affordability can help green go mainstream
BY PATRICK MOORE
Architects and home builders across the nation are increasingly interested in green building. Yet, especially in this time of deep economic uncertainty, green building must not only be environmentally friendly, it must also be affordable.
Green products that are out of reach for the average consumer will remain niche products that have little chance to make a positive impact on the environment.
Moving green building beyond niche status and into the mainstream requires the use of affordable, widely available, and environmentally friendly products. We know how to measure affordability and availability, but how do we determine what's environmentally friendly?
Fortunately, tools are being refined that help builders and consumers choose. Life-cycle analysis (LCA) is the science of examining a product's entire life, from extraction of raw materials and manufacturing to transportation and installation to final disposal or recycling. Another tool is risk analysis. All activities, including making and using products of various materials, carry risks. Risk analysis helps us put risks and benefits into perspective.
LCA shows that two of the most important environmental features of products are renewability and durability. Renewable materials and energy sources are green by nature. Durable materials last longer and require less upkeep.
So which materials perform well in life-cycle and risk assessments? Wood, of course, is abundant, renewable, requires far less energy to make than either steel or concrete, soaks up carbon dioxide, and has diverse applications. It has a strongly positive life-cycle impact.
So does vinyl. More than half derived from common salt, vinyl is one of the most energy-efficient materials to make. Vinyl's energy-efficiency attributes are further highlighted in the performance of products such as windows. It is durable and lasts for decades with relatively little maintenance compared to that required for other materials. At end of life, it can be managed in the same fashion as other building materials. We are constantly learning of increasingly successful techniques for recycling vinyl building products at the installation and even end-of-life stages.
Yet vinyl gets targeted by environmental activists. Some have created lists of objections.
The fact is that vinyl's environmental issues have been thoroughly studied and answered.
Dioxin? The vinyl-products industry was always a small contributor of dioxin in the environment (somewhere between 8 to 10 grams annually in the U.S.) and has worked to reduce even those emissions. Dioxin levels in the environment have been falling for decades (a regulatory success story you probably have not heard about). Those concerned about this issue today should be objecting to backyard burning, power plants, vehicle emissions, and other larger sources of dioxin.
Heavy metals? You don't need lead, cadmium, mercury, or other "heavy" metals to make vinyl.
Plasticizers? According to government health review bodies in Europe, Canada and the United States, there is no evidence that phthalates – the plasticizers in vinyl products – cause harm.
Vinyl scores well in life cycle tests. The U.S. Green Building Council, the European Commission, and the state of California all looked comprehensively at vinyl's pros and cons and concluded that its overall impacts were in line with those of other materials – and that vinyl could do better than the competition in some applications.
Vinyl products are constantly being improved and – under programs such as FloorScore, Green Label Plus, and Greenguard standards – new products are now being certified by third parties as low emission.
The best way to deliver affordable, safe drinking water is through a vinyl pipe. The best way to insulate electrical wiring is with a vinyl coating. In hospitals, vinyl is used widely for floors and wall coverings because it is easily cleaned and disinfected. Vinyl is a durable, cost-effective siding for buildings because of its low maintenance requirements and long life. Building with vinyl saves on energy and material costs.
At a time when sustainability, affordability, renewability, and durability are paramount, we should be using more, not less, of the materials that score well in comprehensive life-cycle evaluations.
And in case you don't think affordability has a place in this discussion, don't forget that the money saved upfront on energy-efficient materials like vinyl can be spent on other environmental add-ons, such as a ground-source heat pump that uses clean geothermal energy to make a home even more sustainable.
_An advisor to government and industry, Dr. Patrick Moore was a co-founder of Greenpeace and is now chairman and chief scientist of Greenspirit Strategies Ltd., www.greenspiritstrategies.com._
Read an opposing view: Vinyl is Lethal
Weekly Newsletter
Get building science and energy efficiency advice, plus special offers, in your inbox.