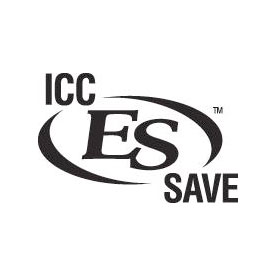 Following up on my comments on green product verification – One More Thing to Worry About– I recently learned about ICC ES-SAVE (Sustainable Attributes Verification and Evaluation), yet another program to verify the sustainability of products.
While still new, at first glance, this program appears to get it right. They have rigorous criteria, including on-site inspections of factories, providing end users with assurance that a company's claims of sustainability are true. Their goal is to provide "technically accurate product information that can be helpful to those seeking to qualify for points under major green rating systems (U.S. Green Building Council's LEED, Green Building Initiative's (GBI) Green Globes, or the proposed National Green Building Standardâ"¢)."
Nine Faces of Sustainability
SAVE has nine criteria under which products can be certified:
• Biobased Material Content
• Solar Reflectance, Thermal Emittance And Solar Reflective Index Of Roof Covering Materials
• Regionally Extracted, Harvested Or Manufactured Materials Or Products
• Volatile Organic Compound (Voc) Content And Emissions Of Adhesives And Sealants
• Volatile Organic Compound (Voc) Content And Emissions Of Paints And Coatings
• Volatile Organic Compound (Voc) Content And Emissions Of Floor Covering Products
• Formaldehyde Emissions Of Composite Wood And Engineered Wood Products
• Certified Wood And Certified Wood Content In Products
Products that meet their criteria are issued a Verification of Attributes Report or VAR (they seem to be slightly acronym obsessed, but I'll forgive them), confirming that their claims are true. The first, and thus far only, VAR issued is for bio based content in the new Icynene spray foam. It is short and sweet, simply stating the fact that they have 8% bio based content in their product (with +/- 3% variation – is that 3% of 8% or 3% of 100%? I could use an explanation).
Washing our Hands of Greenwashing
Certifying buildings under the various green programs thus far has relied on manufacturer's statements that products meet the various requirements for recycled, local, bio-based content, and other related criteria. This method, with little if any oversight, is wide-open to greenwashing. By providing independent third-party verification, the ICC should raise the bar for all programs, eventually eliminating the potential for incorrect or unsubstantiated claims. It should also help provide credibility that some of the industry created and managed programs may lack. As this program develops, we may see program points for sustainable products requiring ICC-SAVE, or equivalent, certification.
Marking Their Territory
I am sure that there will be plenty of fussing over which certification is better, or even acceptable. It would be a shame if every "certification" program is accepted by all the green building programs. It is likely, however, that the more rigorous programs will accept only a higher level third-party certification, while others will be less restrictive. Just as we are seeing NAHB, LEED, Energy Star, and other local and regional programs out there marking their territory, I expect that the various product certifications will do the same. Think dogs and fire hydrants. It will be interesting to watch.
Weekly Newsletter
Get building science and energy efficiency advice, plus special offers, in your inbox.