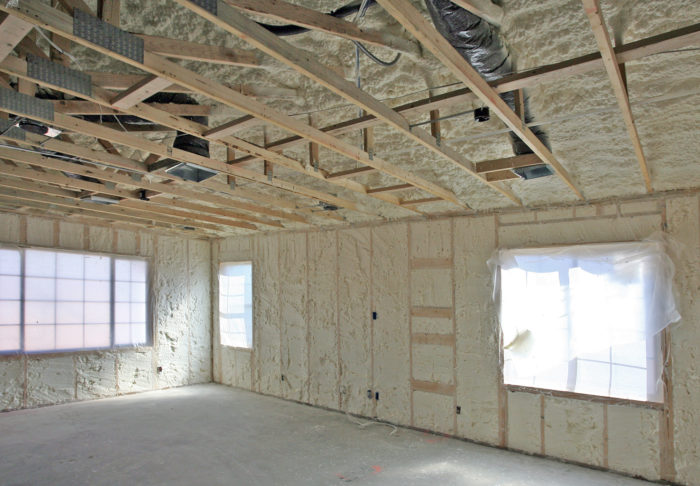 Meritage Homes is the eighth largest new home builder in the country. With headquarters in Scottsdale, Arizona, Meritage is now building homes in nine states (Arizona, California, Colorado, Florida, Georgia, North Carolina, South Carolina, Tennessee, and Texas). The company has achieved national recognition for its commitment to building net-zero-energy homes. In 2017, the company built 7,709 new homes; approximately 10% of these homes were equipped with photovoltaic (PV) systems, and about 1% were net-zero homes.
I recently interviewed C.R. Herro, Meritage's vice president for environmental affairs, to find out more about the specifications that allow Meritage to offer the zero-energy option to homeowners who install optional PV arrays. Herro has a doctorate in environmental engineering from Illinois Institute of Technology.
According to Herro, Meritage's basic approach to optimizing the specifications of their homes' thermal envelopes is to stop improving the envelope when the contemplated improvement yields lower energy savings than an equivalent investment in PV modules. (In other words, the company uses the basic net-zero-energy design approach).
Here's the surprising thing about Meritage Homes standards: they aren't particularly stringent (due in part to the fact that Meritage is building in the warmest climates in the United States). The company's airtightness target is 2 ach50 or less. Windows have a maximum U-factor of 0.35. Walls are insulated to at least R-13 and roofs to at least R-19. (These low R-values are able to meet code requirements due to Meritage's use of the performance path method of code compliance rather than the prescriptive path.)
Depending on your point of view, these facts are either encouraging or discouraging. The encouraging analysis goes like this: "It turns out that it really isn't that hard to build a net-zero home." The discouraging analysis is, "Even home builders who gain national attention for energy efficiency…
Weekly Newsletter
Get building science and energy efficiency advice, plus special offers, in your inbox.
This article is only available to GBA Prime Members
Sign up for a free trial and get instant access to this article as well as GBA's complete library of premium articles and construction details.
Start Free Trial
Already a member? Log in