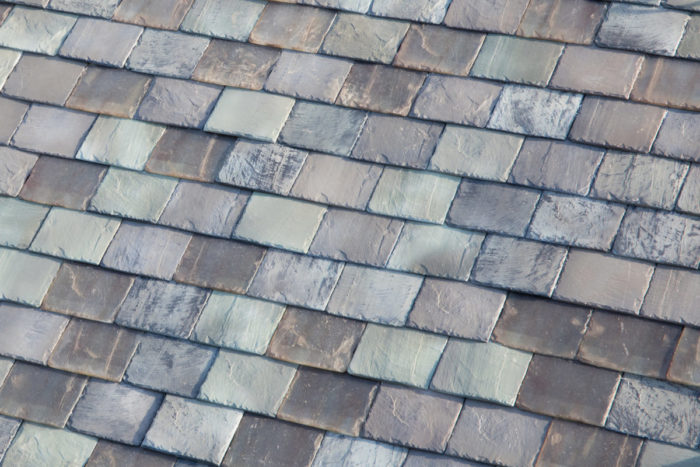 By now, production of Tesla's Solar Roof shingles at a giant new factory in Buffalo, New York, should have been in full swing. But problems on the assembly line and the aesthetic quibbles from Tesla's CEO have resulted in delays and few completed solar installations, Reuters has reported.
Tesla announced in late 2016 that it planned four versions of the glass-topped roofing tiles. Viewed at an oblique angle from the ground, the roofing looked like slate or another material, offering homeowners the benefits of photovoltaics without the racks and panels that came with conventional systems.
Tesla's plans got a great deal of media attention, and the company built a new factory in Buffalo with the help of $750 million in subsidies from the State of New York. It planned to team with Panasonic to manufacture the shingles, and Tesla began taking $1,000 deposits from prospective customers last year.
So, how's it going? According to Reuters, not so great.
Citing unnamed current and former employees, Reuters said that production has been at such low levels that Panasonic is testing the waters to see if it might be able to sell some of the solar cells it makes in Buffalo to buyers other than Tesla. Panasonic also has been making solar panels, but instead of selling them to Tesla for a Tesla-branded module, Panasonic has been selling some of them under its own label.
Only one of the four types of solar tiles are currently being made — one with a textured, black surface — and Reuters estimated that annualized production of solar panels and cells in Buffalo is about one-quarter of Tesla's target.
Another holdup, according to Reuters, are Tesla CEO Elon Musk's aesthetic objections to the roofing tiles. Its report quoted one former Tesla employee as saying the appearance of the roofing "is the key point that Elon is always not satisfied with. That's the big issue."
Installation numbers are hazy
Musk said last month in a telephone conference call with Tesla investors that hundreds of solar roofs had been installed. Later, the company walked back the comments and said that number included systems that were partly installed or were scheduled for installation.
Reuters reported that only a dozen systems had been connected to the grid as of May 31, all of them in northern California.
GBA sent Tesla an email request for an update on how many solar roofs have been installed so far, how many deposits it had accepted from prospective customers, and what its current production rate was in Buffalo. In response, Tesla referred GBA to its first- and second-quarter updates, which are largely focused on its electric car business.
The reports didn't offer any specifics on its solar roof operations. "We are steadily ramping Solar Roof production in Buffalo and are also continuing to iterate on the product design and productions process, learning from our early factory production and field installations," the second-quarter report said. "We plan to ramp production more toward the end of 2018…"
A spokesman said the Buffalo plant now has more than 600 employees.
There were some strings attached to the New York State financial incentives. Tesla promised to have 1,460 people on the job in Buffalo  within two years of the plant's completion and to bring 5,000 jobs in New York within 10 years, The Buffalo News reported. Also, Tesla pledged to spend $5 billion in the state over 10 years.
Tesla faces penalties of up to $41 million a year if it falls short of its targets.
The state assemblyman who represents a district near the plant was concerned after a tour in March. However, Empire State Development, the state agency which is monitoring the agreement, said that Tesla is currently meeting its obligations. Tesla said it employs about 600 people and is on track to meet its commitments, Reuters said.
Separately, Electrek reported in July that while production of the roofing tiles has been slower than anticipated, the few customers who have solar roofs seemed pleased. Data posted by one of them, a homeowner living in San Jose, California, showed that in a span of one week a combination of Powerwall batteries and the solar roof tiles had reduced their demand for grid energy to 3 kilowatt hours.
This post was updated on September 7 with additional information from Tesla.

Weekly Newsletter
Get building science and energy efficiency advice, plus special offers, in your inbox.