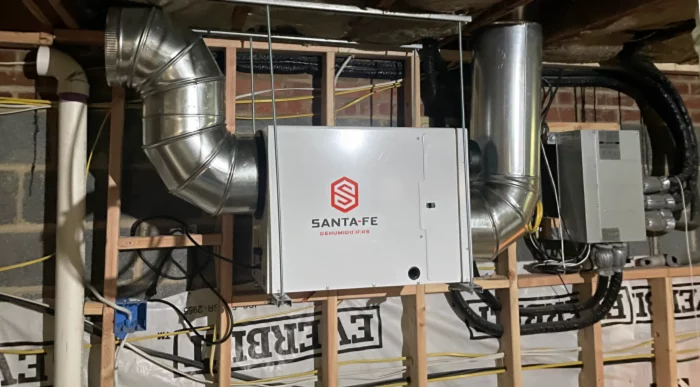 I was nervous and excited when the residential building codes started to include whole-house ventilation requirements. Based on things I'd read from experts, I knew this was supposed to be important for people living in houses, so I figured these new codes would be a good thing. But adding new stuff to code is always challenging—both for those of us trying to build new, and from the code officials' side. We do not always interpret the text the same way. (For example, for three code cycles, a local county required kitchen makeup air to be ducted directly into the kitchen—even after the ICC added special language specifically stating the makeup air could enter anywhere connected by permanent openings or ductwork to the kitchen.) So, when the code language came out, I was relieved to see that some systems were simple, inexpensive, and easy to implement.
Exhaust-only ventilation
The simplest are "exhaust-only" systems. We're just adding a timer switch to a bath fan or two, which turns them on for parts of every hour. Air is blown out of the house, and because houses are not balloons, every cubic foot of exhausted air is replaced with "fresh" outdoor air, which comes in through the building's air leaks. The switches cost under $50 and should be pared with high-quality fans that are durable and quiet. These types of systems continue to meet IRC requirements.
Yet there are two shortcomings of bath fan–based exhaust-only systems. First, the makeup air could be coming in on a path we don't want it to take. Second, air quality may not be great when all we are doing is sucking stale air out from one or two locations inside the house (so-called spot ventilation.)
On the first point, it depends on…
Weekly Newsletter
Get building science and energy efficiency advice, plus special offers, in your inbox.
This article is only available to GBA Prime Members
Sign up for a free trial and get instant access to this article as well as GBA's complete library of premium articles and construction details.
Start Free Trial
Already a member? Log in