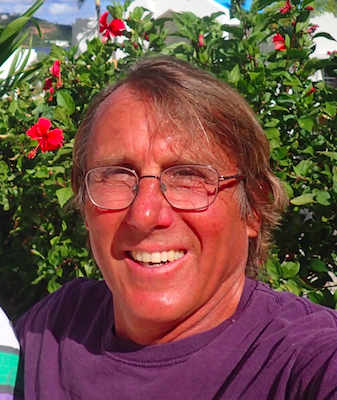 I don't know Martin Holladay all that well. He is my predecessor, a GBA founder, and arguably one of the main reasons the site is as valued as it is. Over the past three years, I've heard stories and read articles enough to have gathered that Martin is, first and foremost, a pragmatist. And I like that. I think a lot of people do. In fact, I think it is what has earned him his reputation as a reliable source for data-backed information—one with an eye toward cost-effective measures and ways to economize. For these reasons, I wanted to turn the tables and interview the journalist who helped launch the publication to which we are all indebted in one way or another. Luckily, the "retired editor enjoying his retirement" was amenable. And so we have it . . . 
Michael Maines says you describe yourself as a journalist first and a former roofer second. Can you talk about how you dovetailed those two careers?
I'm a member of the back-to-land generation. I dropped out of college after two years and moved to rural Vermont. I built a house in the woods, started to raise my own food, and did odd jobs—including working in a wholesale plumbing outfit, as a roofer, and as a handyman/carpenter—to support a simple lifestyle. I built a few houses and a couple of additions, and acquired some skills. 
At some point in the 1990s, I was reading the Journal of Light Construction (JLC), and I saw they were looking for an associate editor. I applied and I got the job. It was as simple as that. I figured it never hurts to try, plus in college I had studied literature and writing. I worked at JLC for about three years before being…
Weekly Newsletter
Get building science and energy efficiency advice, plus special offers, in your inbox.
This article is only available to GBA Prime Members
Sign up for a free trial and get instant access to this article as well as GBA's complete library of premium articles and construction details.
Start Free Trial
Already a member? Log in