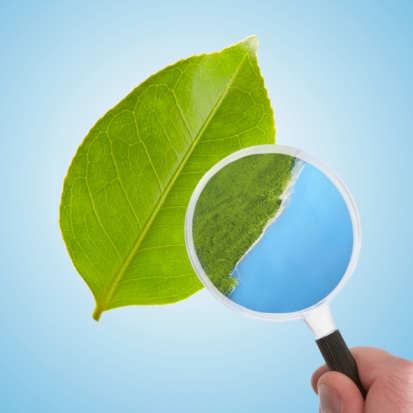 The choices we make today are shaping what our world will look like tomorrow.
We are all consumers, with an inherent responsibility in the choices we make on a daily, hourly basis. Our choices can lead to improving the quality of life for all, and eventually restoring and regenerating our planet. So where do we start in qualifying products that lead to the final selection of an environmentally preferable product?
I like to ask manufacturers and suppliers questions that explore their sustainable strategies and principles. I enjoy the dialogue and engage them in discussing their specific strategies, which might include reduction of greenhouse gas (GHG) emissions; the conservation of energy and water; the use of renewable raw materials; the improvement of indoor air quality; the support of renewable energy sources—the list (as they say) goes on and on.
The next time you meet with a manufacturer or supplier, consider this short list of questions:
Manufacturer's Sustainability:
Is there an environmental policy in place on the company's website?
Does the company openly provide an annual report on sustainability?
Are products made using sustainable manufacturing practices— first reducing and reusing, then recycling?
Does the company participate in reforestation or giving back to the community?
Does the manufacturing process efficiently use resources such as water and energy?
Product Composition:
What are the raw materials? Where do they come from and/or how are the raw materials harvested?
What are the material contents?
Is it made from renewable and/or recycled resources?
Product Characteristics:
Is it third-party certified from such organizations as Forest Stewardship Council, Greenguard, or Scientific Certification Systems?
Is it formaldehyde free?
Is it treated with chemicals or preservatives?
Does it include binders or adhesives? If so, what are they made from? Are they zero- or low-emissions?
What colorants, dyes, finishes and/or sealants were used? Are they toxic or benign?
What percentage of the material is from recycled content?
If the product contains reclaimed material, where is it from, and is it free of lead, nails, tar, and creosote?
If there is a backing, what is it made of?
Does the product off-gas or emit toxins during the manufacturing process, and to installers or end users?
What are the product's life-cycle costs, including durability, embodied energy, maintenance, recycling/disposal?
Packaging/Transportation:
How is the product packaged?
Can packaging be returned for reuse or recycling?
How is the product shipped and from where?
Recycling/Disposal:
What happens to by-products from the manufacturing process?

Can the product be recycled at the end of its life?
Is the waste safely disposed of or reused?
As we educate ourselves, one another, and our clients on the continuum of sustainability, we begin to understand the bigger picture of globalization—people, animals, plants, and ecosystems—and that everything is connected. We learn that bamboo flooring made in China affects the quality of life in Greenland, and wool carpet from New Zealand can affect the health of people in the U.S. Armed with a multilayered understanding of a product's environmental attributes, we actively engage in the reality that everything we do has an affect on the planet.
Knowledge is power and leads to nurturing the future of our planet by choosing the greenest possible solutions. As Dr. Wangari Maathai, the 2004 Nobel Peace Prize winner and founder of the Green Belt Movement, says, "Peace on Earth depends on our ability to secure our living environment."
Be the difference! Don't hesitate; start now on building your green library and enjoy your research in qualifying products by taking one step at a time. And remember, we are all in this together!
Sources:
Weekly Newsletter
Get building science and energy efficiency advice, plus special offers, in your inbox.