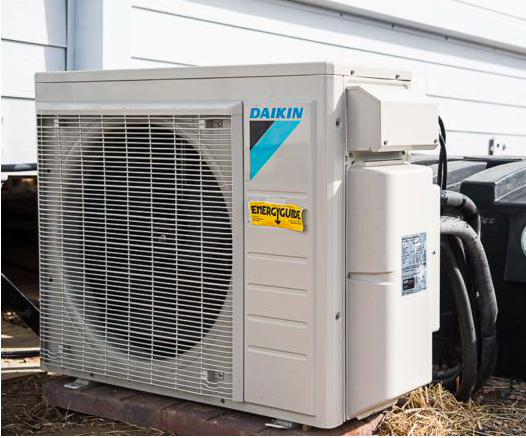 Refrigerant leaks are one of the most common causes of callbacks for inverter-driven heat pump systems. They can present in various ways: as complaints of inadequate heating or cooling; as error codes and intermittent lockouts; as iced-up indoor or outdoor coils; and as high energy bills. Left unaddressed, refrigerant leaks can significantly reduce equipment lifespan. 
Beyond their immediate consequences for contractors and end-users, refrigerant leaks are a serious environmental issue. R-410A, the refrigerant used in most new heat pumps in North America, has a 100-year global warming potential 2088 times that of CO2. If the 3 to 4 pounds of R-410A in a small ductless heat pump system were to escape into the atmosphere, it would cause as much warming as a gasoline car's annual emissions. Larger multi-zone systems contain more refrigerant; they also have more piping connections, and thus more opportunities for leaks. 
Problem scope and solution
A 2014 report by the British consulting firm Eunomia provides data on the magnitude of the problem. The authors report that 10% of the residential heat pumps they surveyed had detectable leaks and that 3.8% of the total refrigerant charge was lost annually. Catastrophic leaks, in which systems lost 50% or more of their initial charge, were responsible for the vast majority—about 92%—of refrigerant losses.
Heat pumps, properly installed, offer clear benefits for both consumers and the climate. As environmental groups, utilities, and government agencies push for their widespread adoption, preventing refrigerant leaks, especially catastrophic ones, needs to be a priority. Problems caused by refrigerant leakage could impede customer acceptance of heat pump technology. And climate impacts of refrigerant leaks could cancel out, to some extent, the CO2 emissions reductions heat pumps offer. 
In an article we wrote recently for ASHRAE journal, Ian Shapiro and I outline a comprehensive strategy to reduce refrigerant leaks from…
Weekly Newsletter
Get building science and energy efficiency advice, plus special offers, in your inbox.
This article is only available to GBA Prime Members
Sign up for a free trial and get instant access to this article as well as GBA's complete library of premium articles and construction details.
Start Free Trial
Already a member? Log in