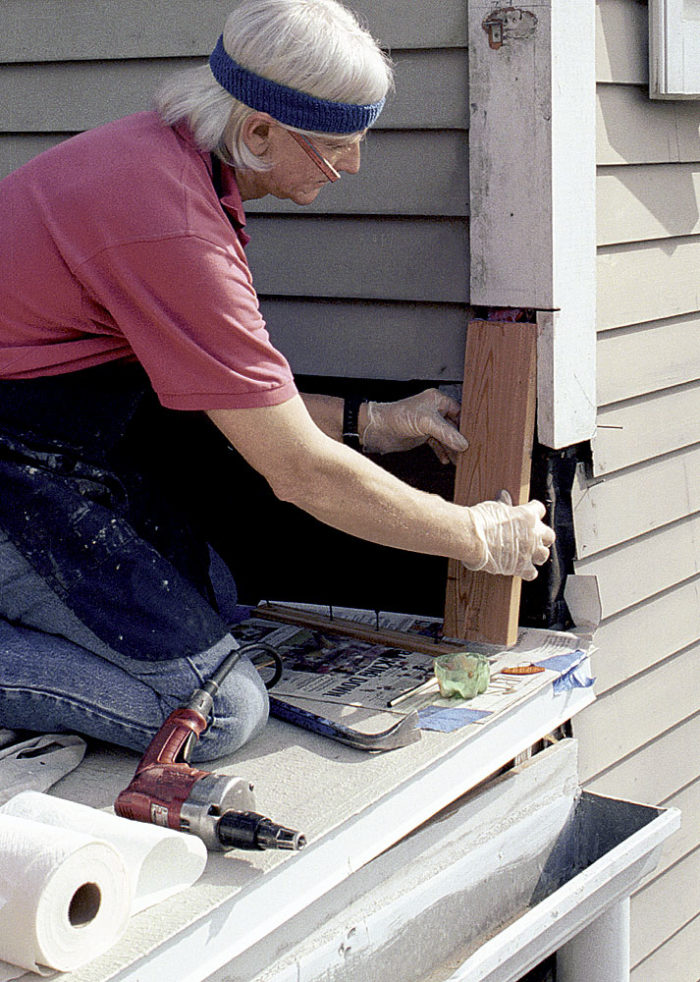 If I look hard enough at any house here in New Orleans, I'm sure to see one: a length of casing, fascia or corner board, with a hideous scarf joint only a foot or two from the end. This joint wasn't put there by the builder; it was added years later to repair a rotten section of trim.
We get a lot of rot down here, and the ends of the boards are often the first to go. When they do, the standard repair is to cut back to undamaged wood at a 45º angle (what's known as a scarf joint), then attach a new section of trim using yellow glue and finish nails. Sometimes it looks good—for a while.
After a year or two of seasonal movement, however, the joint separates, the rot sets in again, and the whole thing stands out like a sore thumb. On numerous occasions, I've been called in to repair the repair.
In some circumstances, the proper treatment is to tear out the entire length of trim and replace it with new. But if the patient is an 18-ft. long, old-growth red-cypress fascia board that has stood up to a century's worth of abuse with only a few inches of rot to show for it, I refuse to replace it with an inferior grade of lumber. Even when the injured party is not a valuable trim element, it may still be difficult to remove or expensive to replicate.
Whatever the reason might be, when I decide to repair rather than replace a rotten trim board, I surgically remove the damaged section by making a square cut using a speed square and a circular saw. (Whenever possible, I use my 4½-in. Porter-Cable trim…
Weekly Newsletter
Get building science and energy efficiency advice, plus special offers, in your inbox.
This article is only available to GBA Prime Members
Sign up for a free trial and get instant access to this article as well as GBA's complete library of premium articles and construction details.
Start Free Trial
Already a member? Log in