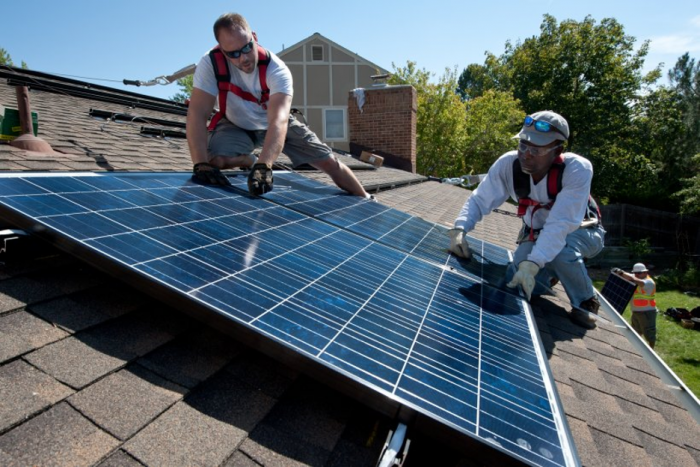 The Inflation Reduction Act (IRA), signed in August 2022, lays out a sweeping set of policies aimed at cutting energy costs and carbon emissions. The IRA's provisions include updates to tax credits for residential efficiency retrofits, electrification, and renewable energy. In an article I wrote shortly after the IRA became law, I examined the specifics of these credits. Commenters responded with questions and noted a few ways their interpretations differed from mine.
The Internal Revenue Service (IRS) has issued a Fact Sheet that addresses these points and several others. I'll use this fact sheet and supporting data from the Department of Energy and the EPA's Energy Star program to clear up questions about what improvements qualify and the amounts allowed. In some cases, including projects that combine building envelope work with heat pumps, the credits may be considerably larger than I initially thought. (Disclaimer: I'm a contractor, not a tax advisor. Questions regarding the application of these credits in a specific situation should be referred to a qualified professional.)
The new credits apply to measures installed on or after Jan. 1, 2023.
The Energy Efficient Home Improvement Credit
The IRA extends the Energy Efficient Home Improvement Credit, also referred to as the "25C credit," through the end of 2032. Taxpayers can claim credit equal to 30% of a measure's cost. 25C credits are "nonrefundable": taxpayers can use them to reduce their tax liability to zero but cannot receive refunds in excess of taxes paid. The credit must be claimed in the tax year the measure is installed and cannot be carried over. Eligible improvements are summarized in the following table: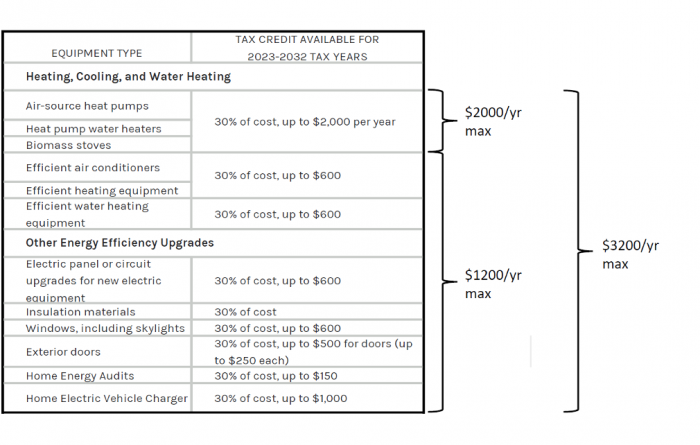 The IRS Fact Sheet clarifies the maximum amounts of 25C credits:
Weekly Newsletter
Get building science and energy efficiency advice, plus special offers, in your inbox.
This article is only available to GBA Prime Members
Sign up for a free trial and get instant access to this article as well as GBA's complete library of premium articles and construction details.
Start Free Trial
Already a member? Log in