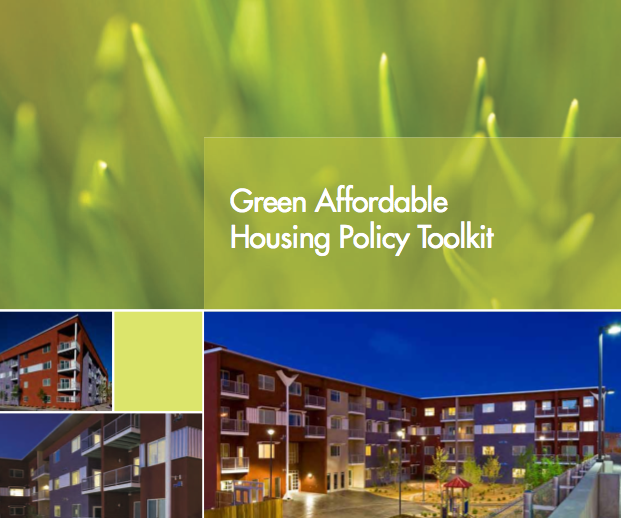 Recently, I have been able to work with the director of Enterprise Green Communities, Trisha Miller, on some local policy conversations. I think I have been roped in because of my extensive work with the public realm through NSP.
I talk with so many of you NSP grantees who would build a much more robust green program if you could. You have listed many reasons as to why the "powers-that-be" will not accept your ideas of a more robust green agenda. Well, for this blog, I would like to point you to two resources you will find helpful in strategizing your approach for change:
1) Enterprise's Green Affordable Housing Policy Toolkit
2) Green Housing Development Guide on the HUD NSP Resource Exchange
Both of these documents are helpful to structure your process and to create your strategy for approaching the "powers-that-be" in your department or organization. The first document is a policy guide, and while you may not recognize right away how it can be helpful, give it a chance. Read through it with an open mind and then apply what you learn to your specific situation. The players in the document, and even the product type may be different, but trust me, will help you.
The second document will help you with casual conversations around cost and benefit of the Enterprise Green Communities Criteria, or parts of the Criteria. The NSP Resource Exchange toolkit is based on portions of the 2008 Enterprise Green Communities Criteria, and lucky for you the toolkit is directly related to the work you are already undertaking. I would say that while the documents in the toolkit are useful, it would be more helpful if you could do a little local research on the cost of the typical materials you are using. Remember, real estate is local – that includes construction!
Hope you find these resources helpful! Reach out to me if you have any questions or have other suggestions for folks out there struggling with changing perception…
My Best,
Amy
Weekly Newsletter
Get building science and energy efficiency advice, plus special offers, in your inbox.