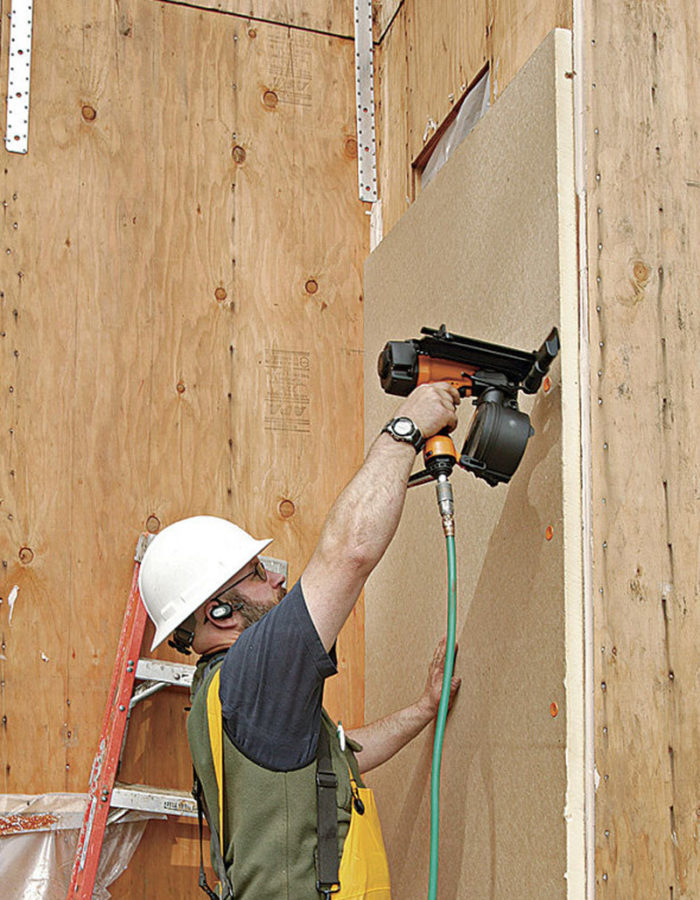 When builders ask for advice about installing rigid foam on the exterior side of a wall, I usually refer them to one of my articles, "Calculating the Minimum Thickness of Rigid Foam Sheathing." The article explains that the R-value of the rigid foam layer needs to be high enough to keep the OSB or plywood sheathing above the dew point during the winter. For example, a house with 2×6 walls in Climate Zone 6 would need rigid foam with a minimum R-value of R-11.25.
Here's the reasoning behind the advice: thinner foam would be risky, because the thinner foam doesn't have a high enough R-value to keep the sheathing dry during the winter — but is still thick enough to limit the rate of outward drying during the spring and summer.
So far, so good: Just follow the rules and you'll stay out of trouble.
Recently, however, building scientist Joseph Lstiburek — the guy who explained these rules to me in the first place, a decade ago — has been stirring the pot. In a 2016 article called "Doubling Down," Lstiburek wrote, "I grew up with this wall in Ontario [Climate Zone 6] — 2×6 wall with R-5 foam sheathing coupled with unfaced fiberglass batt cavity insulation covered with an interior 6 mil poly air/vapor barrier. This wall is currently being built all over Minnesota and Wisconsin. It is still being built in Ontario. And it works. We know that it works because we have been building it for so long without problems."
In this article, I'll explore the following question: If a 2×6 wall in Climate Zone 6 with R-5 exterior rigid foam works well, why have I been advising Zone 6 builders to install foam with a minimum R-value of R-11.25?
Three relevant issues
There are at least three factors to explain the disparity between my…
Weekly Newsletter
Get building science and energy efficiency advice, plus special offers, in your inbox.
This article is only available to GBA Prime Members
Sign up for a free trial and get instant access to this article as well as GBA's complete library of premium articles and construction details.
Start Free Trial
Already a member? Log in