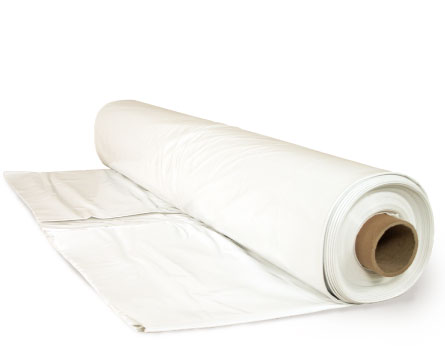 The post was simply labeled "Martin Holladay" — for the GreenBuildingAdvisor senior editor — but the question from architect Stephen Thompson went to the heart of one of the most contentious building questions in recent history: is a polyethylene vapor barrier a good idea?
Thompson tells Holladay he's read much of what Holladay has had to say about vapor barriers, but he still is puzzled by several comments.
"You believe that polyethylene film is not to be used as a vapor barrier," Thompson says in his Q&A post. "I could not disagree more; after 10 years of work in Minnesota, I've seen what can happen when VBs are left out. All of the expert seminars at the AIA Convention insist that VBs are essential in cold climates. After viewing their photos of buildings turned icicle, I must agree."
Thompson makes two other points: that some GBA readers have implied an exterior vapor barrier is correct, when in fact that only makes sense in the deep South, and that some readers have referred to Tyvek, the house wrap made by DuPont, as a vapor or air barrer, which is not correct.
Although the practice is not required by code, some builders in cold climates continue to install a poly vapor barrier over the studs before the wall is covered with drywall. The poly is supposed to stop the migration of water vapor into wall cavities during the winter, where it would condense and cause problems such as mold or decay.
But as building scientists learned more about the movement of air and moisture through walls and roofs, the practice was discouraged in all but the most extreme climates. Thompson's question, especially because it comes from a building professional, revives this old debate…
Weekly Newsletter
Get building science and energy efficiency advice, plus special offers, in your inbox.
This article is only available to GBA Prime Members
Sign up for a free trial and get instant access to this article as well as GBA's complete library of premium articles and construction details.
Start Free Trial
Already a member? Log in