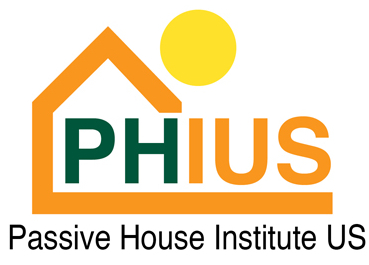 The U.S. Trademark Office has dismissed an attempt by the founder of Germany's Passivhaus Institut to trademark the term "Certified Passive House."
The decision settles a legal dispute between Passive House Institute U.S. (PHIUS), an Illinois-based organization, and Dr. Wolfgang Feist, founder of the Passivhaus Institut in Darmstadt, Germany.
The two organizations were once closely aligned, but ties were severed in what became a messy public falling out in 2011.
The following year, Feist filed an application with the U.S. Patent and Trademark Office for exclusive rights to "Certified Passive House." (In 2011, GBA senior editor Martin Holladay wrote an article on this issue called Can 'Passive House' Be Trademarked?) Feist's application was apparently filed in response to an earlier attempt by PHIUS to trademark the letters "CPHC," which stand for "certified passive house consultant." For more information on the filing by PHIUS, see PHIUS Tries to Trademark 'Certified Passive House Consultant,' as well as a report on the history of passive house trademark filings posted on the New York Passive House website. (PHIUS was apparently unsuccessful in its attempt to trademark "CPHC.")
PHIUS objected to Feist's attempt to trademark "certified passive house." When Feist failed to respond — a failure which is formally called a default — the Trademark Office in April ruled in favor of PHIUS.
Term now in the pubic domain
PHIUS founder Katrin Klingenberg announced the Patent Office decision in a blog posted on July 23.
She was apparently responding to questions as to whether PHIUS and the Passivhaus Institut were involved in some type of legal proceeding and said, "It's worth setting the record straight."
"PHIUS has trained nearly 2,000 professionals and, since the start of 2012, has certified 120 projects with that many more projects in the pipeline," she wrote. "That's a sizable constituency that would not be well-served by an entity owning the term 'Certified Passive House' or 'Passive House.'"
Klingenberg wrote in an earlier blog about the origins of the term and said the phrase was first used in 1980 by William Shurcliff, a physicist and early advocate of superinsulation and other energy-efficient building techniques. The basics of what became Passivhaus construction were worked out in the U.S. and Canada in the 1970s and '80s, she said.
PHIUS laid out its argument in a filing with the Trademark Office. "Dr. Feist didn't dispute our claims," Klingenberg wrote, "and the Trademark Office entered judgment for PHIUS and denied the application."
The two organizations are still far apart, chiefly over whether there should be a single performance standard, as the Passivhaus Institut argues, or a number of climate-specific standards, as PHIUS would like to see.
"The bottom line is that we're happy to report that while philosophical and scientific differences remain, PHI and PHIUS are not in any legal proceedings," Klingenberg's blog says.
Weekly Newsletter
Get building science and energy efficiency advice, plus special offers, in your inbox.