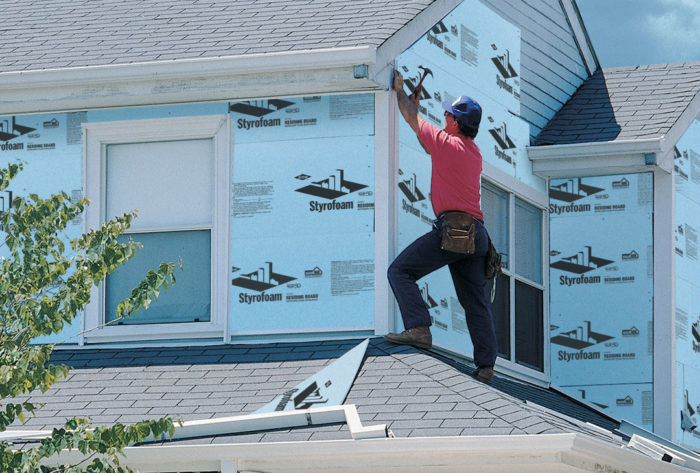 Unlike governments in Germany and the U.K., the U.S. government hasn't yet enacted an energy policy aimed at addressing global climate change. As a result, prices for carbon-based fuels in the U.S. are far lower than in most European countries.
If Americans continue along our current energy path, wrenching climate change is almost inevitable. That's why many energy experts advise Americans to prepare for the eventual implementation of steep carbon taxes on heating fuel and electricity.
One prominent environmental organization, the Union of Concerned Scientists, has called for an 80% reduction in U.S. greenhouse gas emissions by 2050, and two states (California and New Jersey) have adopted that target as a state goal. The 2030 Challenge, a program endorsed by the American Institute of Architects, sets a goal of implementing energy retrofits designed to reduce energy use by 50% at 1.5 million U.S. homes annually between now and 2030.
It's unclear whether the U.S. will be able to meet these challenging targets. But attaining the targets would require almost every U.S. home to under a deep-energy retrofit. In most cases, the work would require walls and roofs to be covered with a thick layer of exterior insulation.
The logical time to do this work is when siding or roofing is replaced.
It stands to reason, therefore, that siding and roofing contractors should:
Unfortunately, few siding and roofing contractors have taken these steps. Although the upcoming need for massive numbers of deep energy retrofits is understood by many climate scientists and energy experts, this type of work isn't on…
Weekly Newsletter
Get building science and energy efficiency advice, plus special offers, in your inbox.
This article is only available to GBA Prime Members
Sign up for a free trial and get instant access to this article as well as GBA's complete library of premium articles and construction details.
Start Free Trial
Already a member? Log in