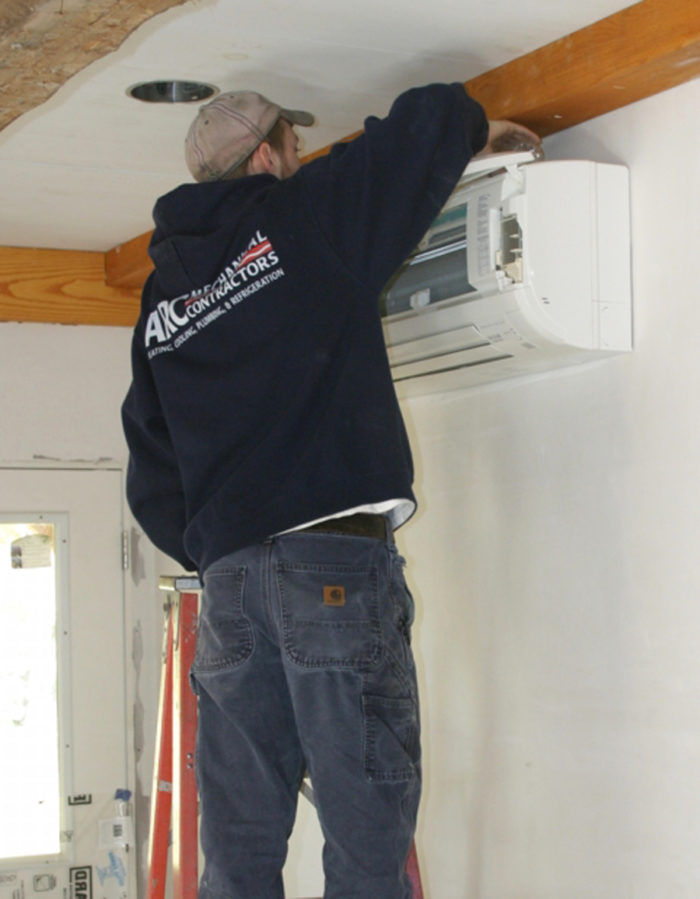 Since 2008, when Carter Scott built a pioneering Massachusetts house that was heated and cooled by just two ductless minisplits, GBA has endeavored to publish reports from the field to guide people designing homes that are heated and cooled by ductless minisplits. We've learned a lot on this topic since 2008.
My article on Carter Scott's approach to heating and cooling was called "Just Two Minisplits Heat and Cool the Whole House." Since that article was published, builders, engineers, and researchers have shared their minisplit experience and data. Carter Scott has given technical presentations at several conferences (including the Westford Symposium on Building Science and NESEA's BuildingEnergy conference); energy consultant Marc Rosenbaum has written several valuable articles on the topic for GBA (including "Minisplit Heat Pumps and Zero-Net-Energy Homes" and "Practical Design Advice for Zero-Net-Energy Homes"); and researchers Kohta Ueno and Honorata Loomis have published useful monitoring data ("Long-Term Monitoring of Mini-Split Ductless Heat Pumps in the Northeast").
We now have enough information on the use of ductless minisplits to heat and cool cold-climate homes to set out some rules of thumb. The nine rules of thumb that I present below are based on the work of Scott, Rosenbaum, Ueno, and Loomis, to whom I am indebted.
1. Design your building to have an excellent thermal envelope
If you want to heat and cool your building with just one or two point-source heaters, you want an above-average thermal envelope. That means that the building needs a very low rate of air leakage; above-code levels of insulation; and high-performance windows.
2. Consider snow loads when placing outdoor units
If you live in snow country, your outdoor unit needs to be protected by a roof — but not a roof that inhibits air flow — or needs to be wall-mounted at least 4…
Weekly Newsletter
Get building science and energy efficiency advice, plus special offers, in your inbox.
This article is only available to GBA Prime Members
Sign up for a free trial and get instant access to this article as well as GBA's complete library of premium articles and construction details.
Start Free Trial
Already a member? Log in