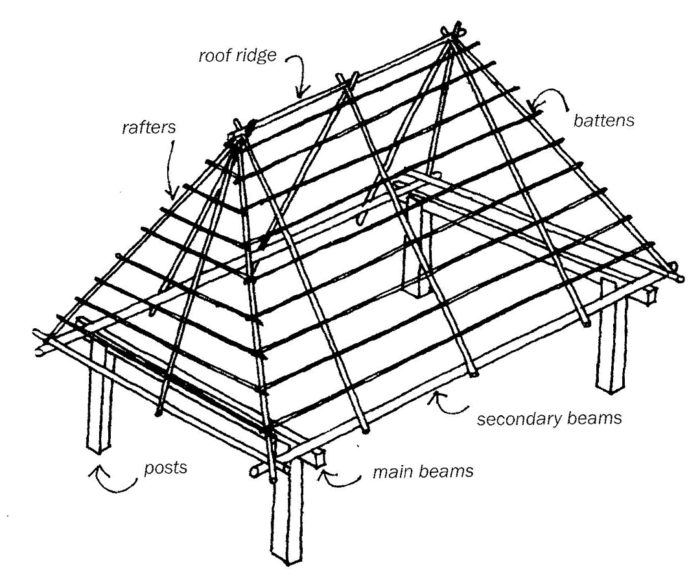 Green building enthusiasts come in two camps. Builders in the first camp follow programs that emphasize energy efficiency; those in the other camp are so-called "natural builders" who emphasize the use of materials like straw, mud, and sticks. (For an analysis of this split, see Low-Road Buildings Are Homeowner-Friendly.)
If you're a natural builder working in a subtropical or tropical climate, you'll probably love Johan van Lengen's 2006 book, The Barefoot Architect. Readers who remember the 1970s would probably describe van Lengen's book as a cross between Ken Kern's The Owner-Built Home, Alicia Bay Laurel's Living on the Earth, and a random 1971 issue of Mother Earth News. The book is inspiring; the line drawings are clear; and the tone is optimistic.
Van Lengen covers a lot: everything from making adobe bricks to building an inexpensive vegetated roof. In most cases, he provides just enough information to get a builder into trouble.
Who is van Lengen?
Johan van Lengen is an architect who was born in the Netherlands and educated in the United States. In the early 1970s, he emigrated from California to Brazil and devoted himself to developing housing solutions for poor rural communities. In 1987, he and his wife Rose van Lengen founded Tibá, an "eco-center" in the Mata Atlantica region of Brazil focusing on appropriate technology and natural building.
The Barefoot Architect is a handbook for rural builders in tropical climates. First published in Portuguese, the book has since been translated into several languages, including English. U.S. readers should note that van Lengen writes from the perspective of a resident of the southern hemisphere. (For example, the author assumes that the north side of a house is the sunny side.)
Who…
Weekly Newsletter
Get building science and energy efficiency advice, plus special offers, in your inbox.
This article is only available to GBA Prime Members
Sign up for a free trial and get instant access to this article as well as GBA's complete library of premium articles and construction details.
Start Free Trial
Already a member? Log in