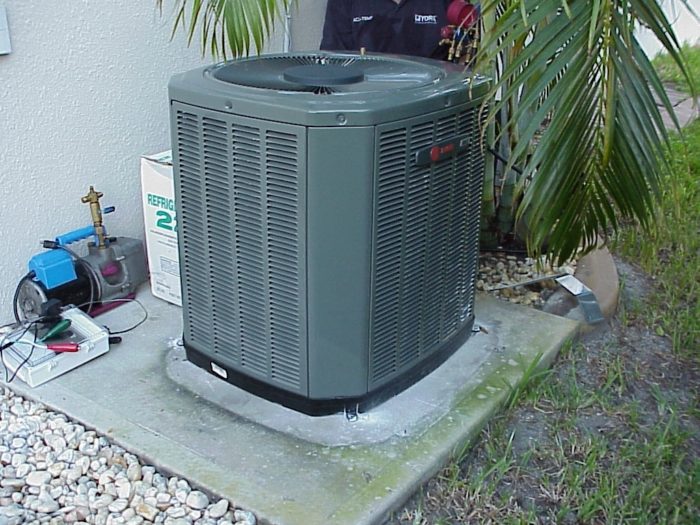 If you've been paying attention to energy-efficiency experts and green-building Web sites, you probably know that it's important to properly size your HVAC equipment. Most sources repeat the same advice: oversized furnaces and air conditioners cost too much, waste energy, and sometimes provide lower levels of comfort.
To avoid these problems, the first step is to insist that your HVAC contractor perform a Manual J calculation to determine the heat loss and heat gain for each room of your house under peak (worst-case) conditions. Then your contractor can specify equipment that meets Manual J requirements.
If you're building a new home, your contractor should design your duct system using Manual D. (Manual D depends on the room-by-room heat loss and heat gain numbers supplied by the Manual J calculations.)
Sounds easy, right? Well, it isn't. In most areas of the country, it's very difficult to find a residential HVAC contractor who is willing to perform Manual J and Manual D calculations.
Helpful advice from your government
According to the U.S. Department of Energy's Office of Energy Efficiency and Renewable Energy, "Homeowners should insist that contractors use a correct sizing calculation before signing a contract. This service is often offered at little or no cost to homeowners by … conscientious heating and air conditioning contractors." Yeah, right.
The government Web site goes on to advise, "When the contractors are finished, get a copy of their calculations, assumptions, and the computer printout or finished worksheet." Well, that's easy for you to say. But just see how easy it is to get that paperwork from Bob once his Do-It-Right HVAC Service has finished installing your new air conditioner.
Easy enough for an 8th grader to do it — Quick, find me an 8th grader
Manual J and…
Weekly Newsletter
Get building science and energy efficiency advice, plus special offers, in your inbox.
This article is only available to GBA Prime Members
Sign up for a free trial and get instant access to this article as well as GBA's complete library of premium articles and construction details.
Start Free Trial
Already a member? Log in